Automotive
The automotive sector, an industry undergoing an environmental and economic revolution
Improve usage of technology to face the electric transition and reduce pressure on supply chains
Faced with significant environmental challenges and an unfavourable economic climate, the automotive market is changing rapidly. All players actively participate in it, both from a technological point of view (automation and connectivity of vehicles) and from the point of view of transport "consumption" modes (new ways of sharing, etc.) and of the use made of it (multimodality, etc.). In addition, environmental challenges naturally lead to changes in vehicle propulsion methods (hybridisation and electric/hydrogen). 
As a result of the technological development of IT/OT, manufacturers and equipment suppliers develop products and create new services while also providing answers to customer requests. The Information System (IS) must therefore adapt to the ongoing changes of a domain that is undergoing a historic period of transformation. 
Manufacturers and equipment suppliers are experiencing a digital transformation in which it is necessary to integrate the flagship innovations related to the processing of bulk data, AI and blockchain, new uses and technological developments in the automotive sector such as Connected/Electric/Autonomous Vehicles, while relying entirely on a Cloud infrastructure.
What's more, the development of consumer patterns and the demand for personalisation are reflected in a necessary shortening of the Time to Market (TTM), which manifests itself in an improvement in production times. The services provided must adapt to this race against time by implementing new work methods, project management, the implementation of new tools, the automation of processes and greater agility.
Finally, it is necessary to take into account an increasing demand for quality and safety, and increasingly sophisticated equipment, all with ever more limited production costs.
Towards greener, efficiency-focused and smarter production
We help manufacturers and equipment suppliers manage new industrial-production and data-processing systems effectively.
A strategic partner that supports the digital transformation for all the IS components of car manufacturers and equipment suppliers:
Put digital continuity into action in your connected factory projects (Factory 4.0) - from IoT implementation to production management (ISA 95 Standard framework)  
Implement business process automation tools
Manage your data from connected vehicles
Set up a traceability system for stocks which are secured using blockchain technologyimproving customer relations through the increased digitalisation of the customer path – product customisation
Introduce innovative solutions to improve Time to market, security and customisation in particular.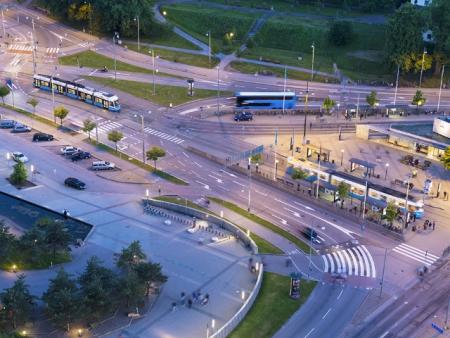 International presence, a personalized offer, efficiency and smarter production
We adapt our industrial and automated approach of IT operations to the specific features of our international clients.
We help to get new revenue by creating digital products and services with pricing adapted to each customer.
Digitalization allows reduced costs, time to design, and time to market.
Optimized after-sales and customer service costs 
Administrative tasks will be reduced thanks to our solutions.
Increased availability and productivity of assets
Agile IT capable of quickly adapting to business needs
International presence to support our customers in their global transformation while implementing solutions at the local level.
Comprehensive solutions to boost your performance
An offer of cross-departmental and specific services that cover the entire value chain of the automotive sector
Customer experience in the Automotive sector
Development of E-commerce B2B (Dealers offer generator, dealers network e-shop, etc.) and B2C (Car configurator, Car offer generator, etc.) solutions. Specific Dealer Management Systems - DMS, CRM integration, Service centre.
Industry 4.0
Offers for the complete integration of the production line with the data management of MOM, MES, PLM, ERP, CMMS market software, Industry 4.0, workshops and connected factories, Digital twin; deployment of unified OPC-UA architectures, CMMS software – Inetum RIMSES (predictive maintenance).
R&D domain
A complete catalogue of services applied to the management of car manufacturer R&D, PLM, ALM, etc.
Automotive Data Management
Data architecture, Capture, Data analytics, Data migration, AI, RPA, AR/VR. Data management : From OT to IT in a bottom-up approach, ability to analyse data from sensors in the factory/shopfloor or in vehicles and process it in data lakes.
After-sales and logistics
Dedicated Inetum software offers (After-Sales support system, Campaign factory, Car ID in car service, Optidock (route optimisation) and logistics optimisation software, etc.), warehouse management integration offers, etc.
Corporate IT
ERP integration offers (Sage, Oracle, MS Dynamics, SAP, etc.), desktop publishing/CCM solutions (Inetum BDOC software), time and activity management (Inetum Chronotime software).
A team of experts dedicated to the automotive sector
Deployed internationally, our teams support your various fields of activity.
900 employees working in all areas of the automotive sector (R&D, Manufacturing, After-sales, new vehicle, second-hand vehicle, Logistics, B2B, B2C, Support functions, Credit, Leasing, etc).
These employees operate from 7 countries (France, Belgium, Poland, Romania, Spain, Portugal and Morocco).
7 Service Centres in Europe and Off-/Near-shore capacities.
Software offer covering certain areas specific to the sector (Automotive after-sales).
Support for all the entities of the Inetum group.
Benchmark partners for efficient solutions
We work with the leading soft- and hardware suppliers in the sector to effectively fulfil your needs.
The Inetum group has a very large number of partnerships. For the automotive sector, we work more specifically with software developers that have their own operations in the industry: SAP, Dassault Electronique, PTC, ARAS.
In addition, we work together with hardware suppliers or engineering companies on specific requests: Siemens, T-Systems, Data Group, partners of the Collectif Continuité Numérique (including Phoenix Contact and ATS).