SPAIN
Inetum in Spain
We have more than 7,500 professionals in over 23 cities. We offer innovative and agile services and solutions for your digital projects in your local environment.
"Global solutions with local experts"
Manuel García del Valle, Head of Global Area Iberia Latam
We are a unique team that shares the same entrepreneurial spirit and the same ambition: a dedication to our colleagues, clients and collaborators so that technology can contribute positively to the development of our society.
With a presence in all the autonomous communities In Spain and more than 6,000 employees, we are prepared to guide companies into this post-digital transformation era. We provide the knowledge, experience and specialization of our professionals to offer digital solutions and value-added services that will allow companies to tackle this new era through the use of innovation.
Our trajectory and our knowledge of the most diverse industrial sectors allow us to provide organizations, both public and private, with the necessary expertise to take advantage of the opportunities offered by Cloud, IoT, Artificial Intelligence, Blockchain and Big Data technologies, among others, to improve efficiency and promote new business models.
Our firm commitment to innovation and quality, together with our distinct proposal, allows us to offer a comprehensive approach adapted to the different challenges of each of our clients.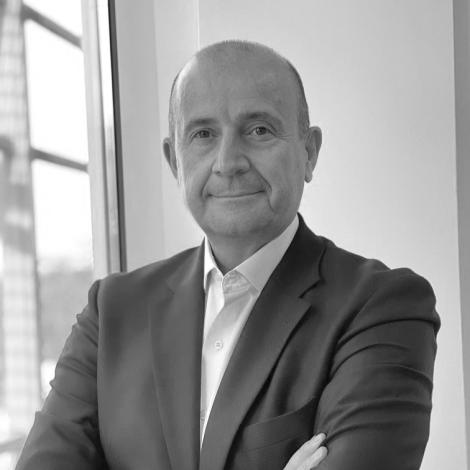 We provide global solutions to clients in everything related to Information Systems, Consulting, Design and Conception, Development and Implementation, as well as in Evolutionary and Corrective Maintenance and Support to Systems and Applications in Production.
Our consultants and project development teams have extensive experience in process improvement, content management, distributed systems, architectures, integration and testing.
The technical support teams, made up of professionals specialized in a wide range of technologies, platforms and systems, are responsible for 24/7 support in some of Spain's leading companies, with guaranteed intervention times.
Outsourcing activities (help desks, operation centres, systems test equipment, etc.) are also an important area of activity at Inetum, with extensive facilities equipped exclusively for these tasks.
Our clients
Our positioning in medium-large companies is the key driver of our development. We address the medium-large company with a specific offer for the era of digital post transformation and a sales force specialized in the client's business sector.
Our top 10 clients represent 20% of our revenues.
Our 35 main clients represent 40% of our revenues.
We are committed to an open innovation model to solve the greatest challenges of the current era of digital post-transformation. Importing and implementing best practices from other places to stand by our clients. With the impulse of national and European organizations guiding us towards the new digital horizon.
We have the ability and vision to develop new business models. We are a sector-based organization that promotes the development of new technology uses.
And to promote this innovation, we have our FabLab in Madrid: one of the seven Inetum innovation centres. It is a space for exchange and development, used to reinforce the initial phase of the idea generation process.
Management team
A connected team
Key Figures
We are a company in constant growth that has remained at the forefront of digital innovation throughout its history.
We are more than 7,500 professionals in 23 cities and we have a turnover of 2,4 billion euros in 2022.
Offers
As is the case in our countries throughout the world, Inetum in Spain is able to provide all the offers of the Inetum Group.
Where to find us
Inetum in Spain
With a presence in 23 cities throughout the Spanish territory to ensure proximity to our customers.