Peru
Inetum in Peru
We have 1,800 professionals in over 15 cities in LatAm countries. We offer innovative and agile services and solutions for your digital projects in your local environment.
"400 highly specialized professionals dedicated to our clients' needs". Pedro Gomes, Peru General Manager
More than 20 years of presence in Peru have allowed us to know the industry of the country and develop the most innovative options for a successful digital transformation of our clients. We accompany our clients in local development and seek a complete and relevant value proposition in Peru.
We are committed to innovation and quality and ready to bring the future with a clear strategic vision. In Peru we are more than 400 highly specialized professionals with the capacity to transform and make our clients' businesses work.
Proximity, trust and agility to provide global solutions in the local market (consulting, information systems, ERP development, application and infrastructure management outsourcing services, BPO).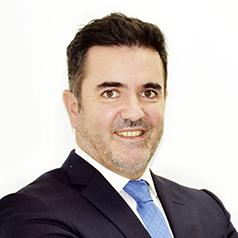 Our trajectory and our knowledge of the most diverse industrial sectors allow us to provide organizations, both public and private, with the necessary experience to take advantage of the opportunities offered by technologies such as Cloud, IoT, Artificial Intelligence, Blockchain and Big Data, among others, with which to improve its efficiency and promote new business models.
We are committed to an open innovation model to solve the greatest challenges of the current era of digital post-transformation. Importing and implementing best practices from other places to stand by our clients. With the impulse of national and European organizations guiding us towards the new digital horizon.
We have the ability and vision to develop new business models. We are a sector-based organization that promotes the development of new technology uses.
Management team
A connected team
Key Figures
Present in Latam since 1998, we are a company in constant growth that has remained at the forefront of digital innovation throughout its history.
We have 1,800 professionals in over 15 cities and a turnover of 130 million euros in 2020.
Offers
As is the case in our countries throughout the world, Inetum in Peru is able to provide all the offers of the Inetum Group.
Where to find us
Our offices in Latam
With a presence in over 15 cities throughout the LatAm territory to ensure proximity to our customers.