Inetum, Positive digital flow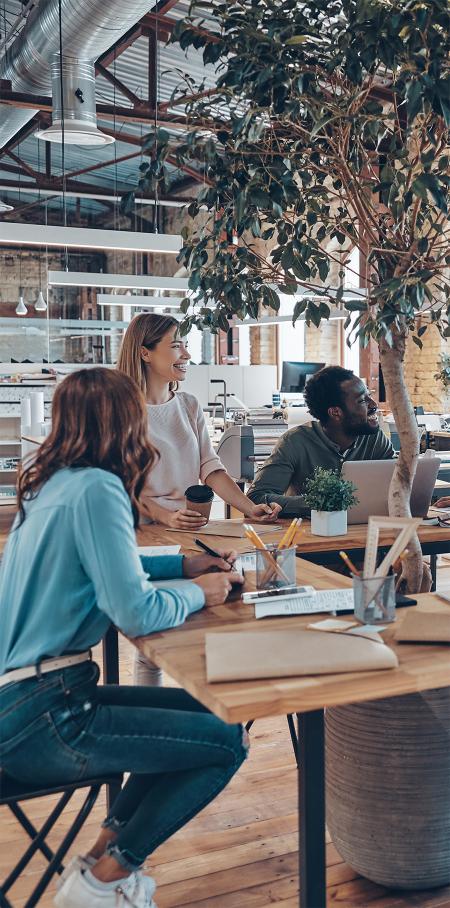 Our manifesto
We have entered the post digital transformation era.
An era in which needs and usages are continuously reinvented, and whose solutions do not yet exist.
In this constantly changing world, the challenge of companies and organizations is to adapt to the permanent digital flow that generates new economic, managerial and social opportunities.
We believe that this digital flow should serve the performance and the positive impact of companies, organizations and institutions on women, men, and society as a whole.
That's why our talents are here, to enable the perpetual renewal of companies by designing digital strategies that meet their business challenges. Starting from hands-on experience and usages, they co-build concrete, agile solutions and integrate them in the unique ecosystem of each client.
A pioneer in the business, we have grown while staying true to the entrepreneurial culture and bold spirit of our beginnings. Our mission is to help you get the most out of this digital flow. We're ready. 
Together, we'll shape this new digital world into a world of success and engagement for your company.
 
Inetum, Positive digital flow
About us
Inetum is an agile IT services company that provides digital services and solutions.
Inetum is a digital services and solutions company. With a presence in more than 27 countries, the Group has nearly 28,000 employees and generated a revenue of 2.4 billion euros in 2022. In a context where needs and uses are constantly being reinvented, the Inetum Group supports companies and governments in their digital transformation by offering them a unique combination of proximity, sector-specific organization and innovative solutions. With its multi-specialist profile, Inetum aligns its organization around 4 Global Business Lines: Inetum Consulting, Inetum Technologies, Inetum Solutions, and Inetum Software.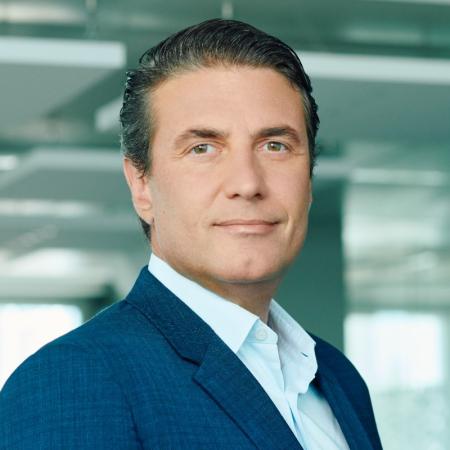 A new chapter of our history
We've been growing along with a changing society, economy and new technologies, yet maintained our entrepreneurial culture and the daring spirit of our beginnings. Today we are getting ready to write a new chapter in our history. We have entered a new post-digital-transformation era. An era where needs and usages are being reinvented non-stop. It became necessary for us to anchor this new reality of the Group and at the same time turn a new page.
Upscale25
With the arrival of Bain Capital Private Equity, Inetum is securing the necessary resources to fulfill the Group's strong growth prospects. The conditions are in place for the implementation of the UPSCALE25 action plan, which aims to accelerate the growth of Inetum's investments in keeping with its UPSCALE23 strategic plan.
Identity
A new name that embodies our new ambition to show what we have become: an international, integrated group with 28,000 talented people in 27 countries and significantly reinforced capacities to operate locally and even closer to our clients.
Our value proposition
A diversified solutions and end-to-end services portfolio
Our solutions portfolio is made from a well-balanced combination of the best-in-class 3rd party enterprise (corporate) and sector-specific solutions and proprietary IPs in selected niches: in vertical sectors like Public Sector, Insurance, or Healthcare but also in cross domains like Time & Activity or Document Management, among others.
Our services portfolio comprises a wide-coverage end-to-end service set extending from personalized consulting to industrialized full-outsourcing services, solutions integration and development, combining innovation-based differentiation with automation-based efficiency. We support the services portfolio in a flexible and collaborative operating model (near-shore / off-shore / street-shore) and a global delivery model through our 21 services centers worldwide.
This new value proposition has been carefully designed to quickly deliver tangible and sustainable business value to our clients, backed on premises of customer/employee experience maximization but also time-to-market, agility & productivity, data value, security and compliance optimization.
Innovation at the heart of our DNA
At Inetum, we build our innovation approach with our clients and partners by addressing business, organizational and societal issues.
Our offices
Inetum worldwide
Inetum supports the international expansion of its major clients and develops its service offering to local companies and organizations in 26 countries in Europe, Africa-Middle East, Latin America, the United States, and Asia.
We have more than 100 offices around the world. There's sure to be one near you.