The Group
About us
Inetum is an agile IT services company that provides digital services and solutions.
Inetum is an agile IT services company that provides digital services and solutions, and a global group that helps companies and institutions to get the most out of digital flow. In a world of perpetual movement, where needs and usages are constantly being reinvented, the Inetum group is committed towards all these players to innovate, continue to adapt, and stay ahead. With its multi-expert profile, Inetum offers its clients a unique combination of proximity, a sectorial organisation, and solutions of industrial quality. Operating in more than 27 countries, the Group has nearly 28,000 collaborators and in 2022 generated revenues of €2,4 billion.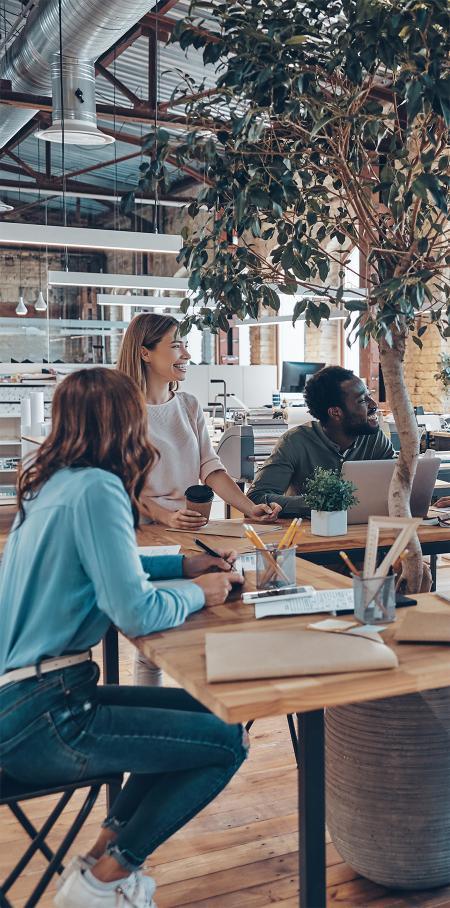 Our manifesto
We have entered the post digital transformation era.
An era in which needs and usages are continuously reinvented, and whose solutions do not yet exist.
In this constantly changing world, the challenge of companies and organizations is to adapt to the permanent digital flow that generates new economic, managerial and social opportunities.
We believe that this digital flow should serve the performance and the positive impact of companies, organizations and institutions on women, men, and society as a whole.
That's why our talents are here, to enable the perpetual renewal of companies by designing digital strategies that meet their business challenges. Starting from hands-on experience and usages, they co-build concrete, agile solutions and integrate them in the unique ecosystem of each client.
A pioneer in the business, we have grown while staying true to the entrepreneurial culture and bold spirit of our beginnings. Our mission is to help you get the most out of this digital flow. We're ready. 
Together, we'll shape this new digital world into a world of success and engagement for your company.
Inetum, Positive digital flow
Vision
Digital and human resources at the centre of the sustainable development of our society.
In a world of continuous transformation, accelerated by technological developments and societal crises, it is necessary to adapt in an ongoing, agile way to meet the challenges of the future.
Our aim is to anticipate these continuous upheavals and use them to enhance the positive impact of companies, organizations and institutions on society. We are working relentlessly to achieve this by combining our industrial model with our agile, hands-on, local approach, with a strong desire to innovate and to co-construct pragmatic technological solutions with our clients and partners. Our recent name change not only symbolizes our strong growth and the new dimension it has enabled us to achieve, but also the affirmation of our vision of Positive digital flow, which aims to place digital and human resources at the centre of the sustainable development of our society.
Responsibility
Commit collectively, progress sustainably. Between economic challenges and profound changes in society, Inetum wants to help build a sustainable world.
Because the financial performance of a company today goes hand in hand with its social, societal and environmental actions, Inetum has been committed for several years to a proactive Corporate Social Responsibility policy that is linked to profound changes in society. This responsibility involves the commitment of all the Group's employees who, driven by the search for excellence and ongoing innovation, support our clients in the post-digital transformation era to create positive solutions for society. This voluntary commitment, which demands that we change the way we look at the world in order to improve it, is based on shared values – Solidarity, Ambition, Excellence, Commitment, and Innovation. These are values that we share with all our stakeholders, teams, clients, partners and suppliers, and that guide us in building the foundations of a sustainable future.
Finance
In an economic situation impacted by the health crisis, Inetum has continued to grow Group-wide.
Despite the significant downturn in the economy caused by the global pandemic, Inetum demonstrated the resilience of its operations and the relevance of its business model in 2020. The Group saw its revenues grow by 23.2% and managed to maintain its margin level at 6.3%. The organic decline in activity in France was largely offset by the successful integration of IECISA and, more broadly, by the Group's internationalization policy and the diversification of its portfolio of offerings. Resale (VAR), Software, and Workplace Solutions  in particular, enjoyed significant organic growth. Several regions, including Portugal, Belgium and Romania, also continued to grow despite the unfavourable macroeconomic climate. Lastly, the Group's ability to rapidly put measures in place to ensure continuity of service to clients, while at the same time ensuring that its employees are protected from health risks, contributed to its good performance.
Compliance
Being a trusted partner to our stakeholders
Values and ethical principles are embedded in the Group's culture. They guide its growth and form the basis of all Inetum's decisions, policies and commitments.
In line with the values and ethical principles it promotes, the Group has an Ethics and Compliance programme aimed at ensuring respect for human rights and fundamental freedoms, preventing any form of corruption or influence peddling, guaranteeing respect for its values within its supply chain, and preserving the confidentiality and protection of client data.
As part of the Group's risk assesstment, the risk related to non-compliance with laws, regulations and compliance rules is qualified as one of the main risks.
The Inetum Group has renewed its membership to the United Nations Global Compact, which aims to encourage companies worldwide to adopt a socially responsible attitude by undertaking to integrate and promote the four areas of the Compact relating to human rights, international labour standards, the environment, and the fight against corruption.
In an increasingly virtuous legislative and regulatory context, we ensure that the entire value chain operates ethically and responsibly, in order to establish a long-term relationship of trust with our clients and to accompany them on their daily journey towards a responsible digital transition.
Quality
The Inetum Group is committed to quality and continuous improvement. Our various labels and certifications testify to this ongoing demand.
Our labels and certifications for quality, safety, innovation and CSR demonstrate and support the Group's commitment to continuous improvement, with a strong desire to be a trusted partner.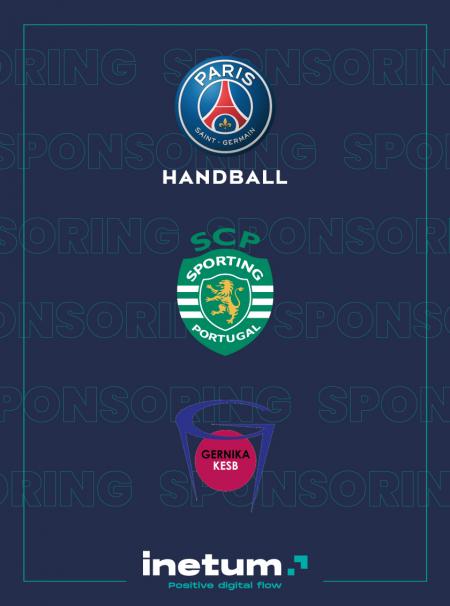 Sponsoring
Partners with shared values
Support champions on their way to victory, provide the opportunity to experience exceptional events, and share innovative experiences – these are the main drivers behind our sponsorship policy. With the Paris Saint-Germain Handball in France, the Sporting Clube indoor football in Portugal, the women's basketball team Lointek Gernika Bizkaia in Spain, and more around the world, our support for sports organizations is part of our quest for performance and the sharing of common values: solidarity, ambition, excellence, commitment, and innovation.