Tunisia
Inetum in Tunisia
Inetum helps you get the most out of the digital flow in Tunisia and all over the world. As a mutli activities IT provider with more than 10 year experience in consulting, bespoke developments and digital transformation, we cultivate proximity and agility to provide you with effective support until the success of your projects. 
"Add value to our customers' modernization."
Syrine Tlili, Tunisia, General Manager.
Inetum is registered as a value-added partner of its customers. We are proud to support them in the modernization of their business processes and to provide them with the technological accelerators adapted to their perpetual renewal.
Inetum in Tunisia is a leading integrator on the local market with more than 250 employees. Our objective is to bring all the added value to our clients' businesses. Our understanding of the issues at stake for the company and our knowledge of its businesses make us a strategic partner. 
Inetum in Tunisia responds, on the one hand, to the process of transformation towards digital solutions in the public sector and, on the other hand, to private companies undergoing modernization. 
While Inetum's commercial activities in Tunisia address different vertical sectors - Public Sector, Banking, Finance & Insurance, Industry, Telecom & Media, Retail & Mass Market - its operations are organized according to 4 Business Lines operating horizontally in these different sectors: 
BL - Digital Transformation: brings together various skills specific to the development of portals, mobile applications, 'Smart Automation', IS modernisation, Industry 4.0, etc.
BL - Business Solution: brings together skills in integration, support and maintenance of market ERP (in particular the Sage line, SAP S4/Hana and Microsoft suites), and several HRIS solutions. 
BL - BI & Data Science: covers services and solutions that make use of a company's data to help it in its management and strategic decision-making.
BL Service Management - brings together our various consulting and technical assistance services on demand."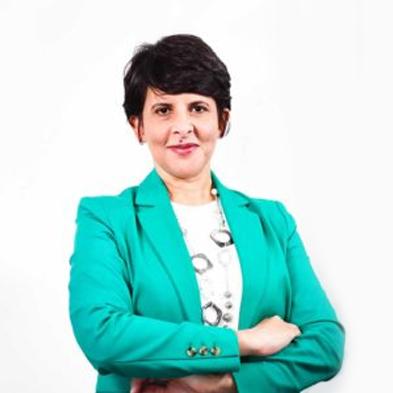 Management Team
A connected team
Inetum, your digitalization partner
We support our clients in a vision of transformation suited to their strategy in Banking & Insurance, Industry, Energy-Utilities-Chemicals, Telecoms-Media-Technologies, Distribution and Services, and the Public Sector.
Offers
As is the case in our countries throughout the world, Inetum in Tunisia is able to provide all the offers of the Inetum Group.
Where to find us
Inetum in Tunisia
A multidisciplinary ESN with more than ten years of experience in the field of IT consulting and engineering, Inetum in Tunisia supports its clients in their digitalization process by developing efficient and innovative solutions.