Do You Speak AI?
Do You Speak AI?
Acculturate your employees to Artificial Intelligence to imagine the future
A journey of discovery into the world of AI, for the teams that are at the heart of your company's business.
Engage your employees in multiple learning experiences through a digital training path, exchanges with experts and ideation workshops.
Create a dialogue around AI between the business and your IT department
Deploy "Do You Speak AI" as a corporate project:
You give your organization  the opportunity to make the digital acceleration caused by artificial intelligence a reality for your customers and employees.
Tailor-made, fun, rhythmic with content accessible to all, its deployment will allow you to appropriate the key concepts of Artificial Intelligence and to project yourself into your own use cases.
Learn, understand, appropriate and transform
What is the added value for you?
A lever to accelerate your digitalisation
The experiences that make up the course and their variety (videos, podcasts, visuals, quizzes, forum, interactions, ideation workshop) guarantee the adhesion and appropriation of all participants.
The common vocabulary, acquired and understood during training, enables the teams to understand and create additional value for your company. It is certainly the essential bridge between business experts and IT departments, the one that finally allows you to take action with Artificial Intelligence. 
More than just digital training
Why is Do You Speak AI different?
A real experience for your employees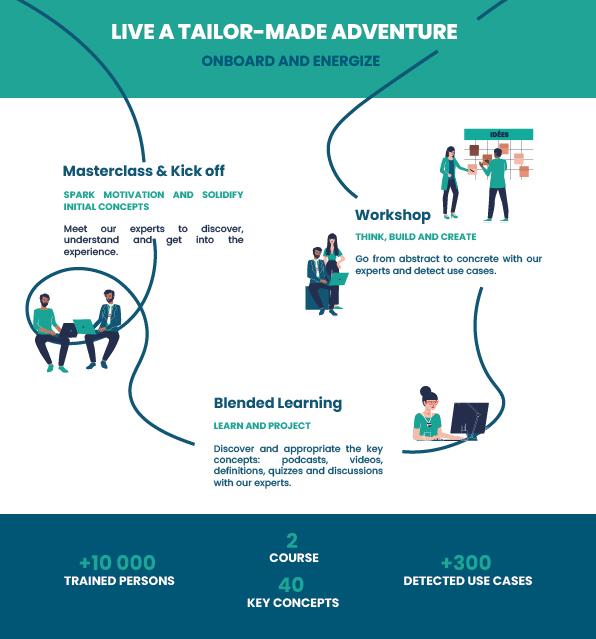 To know more....
A well-tested system for accelerated results
COMMUNICATE AND MOTIVATE
Tailor-made animation to achieve your objectives and respect your corporate culture: communicating to maintain motivation and identify a community, animating the forum to stimulate sharing and creation, challenges to bring people together...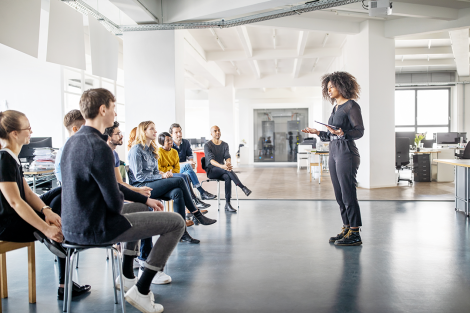 SPARK MOTIVATION AND SOLIDIFY INITIAL CONCEPTS
A virtual meeting to join the adventure and learn the key notions. An operational dive into the heart of the concepts, to discover, understand and launch into the experience.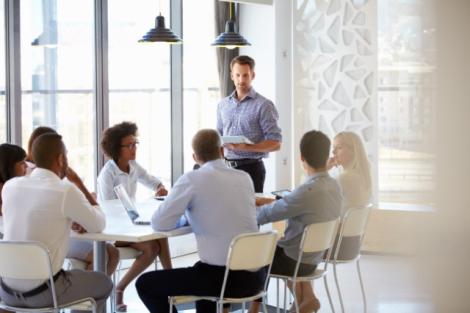 LEARN AND PROJECT YOURSELF
Discover and appropriate the key concepts presented in a synthetic and detailed manner through a course combining podcasts, videos, definitions, quizzes and meetings with our experts. The digital course is accessible on an Learning Management System platform in an easy and fun format: a PC, a tablet, a phone...it doesn't matter, the content and the quizzes are accessible whenever you want.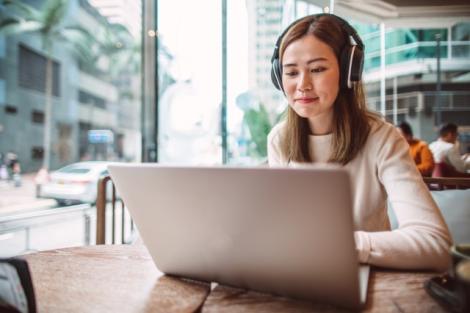 THINK, BUILD AND CREATE
A half-day workshop in small groups to move from the abstract to the concrete. To continue and accelerate the appropriation of the concepts, one-hour virtual meetings led by our experts are organised according to a rhythm defined with you. The time for detailed explanations, presentations of use cases and answers to your questions live on the basis of a dynamic animation to iterate, develop and create using real use cases.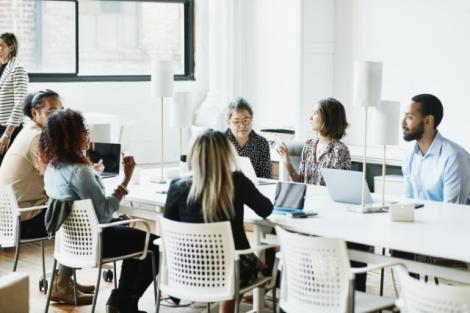 "Do You Speak AI?", an offer deployed worldwide
Key figures
87 %
Quizzes completed successfuly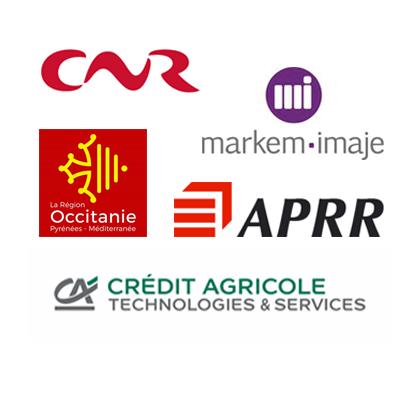 They trusted us
Some of the names among our clients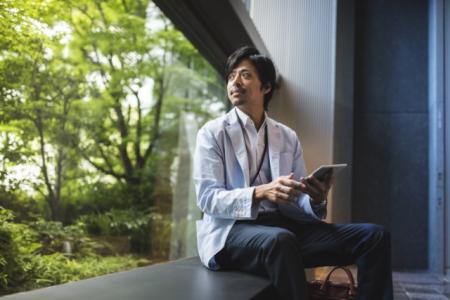 Contact us,
To contact us, please send an email to the following address