Inetum becomes a SensioLabs partner
Inetum becomes a SensioLabs partner
Inetum becomes a SensioLabs partner to offer companies and institutions efficient support for Symfony framework implementation
Media alert
Release date :
Inetum, the European leader in digital services and solutions, announces the signature of a new partnership with SensioLabs, vendor and creator of the Symfony open-source framework, to offer its clients a support solution throughout the lifecycle of PHP and Symfony development projects.
How Symfony technology benefits organizations
Founded in France in 2012, SensioLabs guides companies at each stage of their Web and application projects in PHP and Symfony. Today, nearly 20% of all websites in the world use Symfony either directly or indirectly.
Symfony, an open-source PHP framework designed by SensioLabs, is used in web and application development projects of all sizes. This web technology makes life easier for developers by providing them with a wide range of components to accelerate time-to-market and optimise a technical team's chances of success in all the phases of development. The partnership with SensioLabs will enable the Inetum teams to benefit from the expertise of the creator of Symfony in their operations.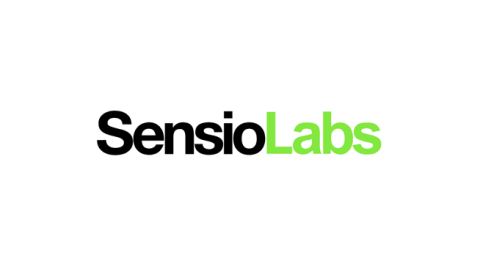 Inetum and SensioLabs – a partnership built on excellence
Inetum will benefit from the Symfony framework vendor's expertise to guarantee the highest level of support for its clients. Experts from Inetum and SensioLabs will be offering a variety of services: from advice to application migration, audit, construction, and maintenance of applications and sites. The collaboration will also enable them to meet the growing challenges of scalability, upgradeability, and security.
"This new partnership is a great opportunity for SensioLab and Inetum. Symfony is a unique technology that has proven its worth. The partnership will enable us to offer the best possible support to concretely set up the PHP framework for all our clients. Thanks to the expertise of SensioLabs, we now have a solution to offer support throughout the lifecycle of PHP and Symfony development projects," says Xavier Muller, General Manager Application Services France at Inetum.
"We are very happy to welcome Inetum to our partner network. This is proof of Inetum's commitment and effort to invest in the ongoing training and certification of their teams in Symfony. The signature of our partnership will directly benefit clients who want to develop an ambitious digital strategy that focuses on development quality," SensioLabs CEO Ludovic Duval explains.
About Inetum, Positive digital flow:
Inetum is a digital services and solutions company. Present in more than 27 countries, the Group has nearly 28,000 employees and generated revenues of EUR 2.4 billion in 2022. In a world where needs and uses are continuously being reinvented, the Inetum Group supports companies and governments in their digital transformation by offering them a unique combination of proximity, sectoral organisation, and innovative solutions. With its multi-specialist profile, Inetum aligns its organisation around 4 Global Business Lines: Inetum Consulting, Inetum Technologies, Inetum Solutions, and Inetum Software.
For more information, contact:
Inetum Press Relations
Claudine Morel Le-Berre
Chief Communication Officer
Tel.: +33 (0)6 68 01 22 56
Marion Latapy
Group Communications Manager
Tel.: +33 (0)6 60 13 50 71