Inetum at the Tech for Retail show on 28 and 29 November in Paris
Inetum at the Tech for Retail show on 28 and 29 November in Paris
Inetum will be at the Tech for Retail show on 28 and 29 November in Paris to share its expertise on cloud performance for Retail and the augmented and responsible customer journey.
Media alert
Release date :
Inetum, the leader in digital services and solutions, will be at the Tech for Retail show that takes place in Paris on 28 and 29 November. As a specialist in the digital transition of major retailers and consumer-goods manufacturers, Inetum will present its technological initiatives and digital innovations.
Inetum, your benchmark partner for a new customer experience
Inetum works with more than 300 clients, including major international food and non-food retailers as well as many medium-sized brands, on issues like in-store consumer relations, streamlined customer journeys between digital and local, last-mile logistics, payment security, the emergence of social media as new sales channels, and the consistency of outbound/inbound marketing campaigns. The Group's expertise in the retail and e-commerce sector allows it to carry out any project imaginable by delivering tangible results fast for its clients.
Together with its clients and partners, software vendors and hyperscalers, Inetum co-builds solutions that allow companies in a highly competitive market to have the responsiveness and flexibility needed for all store formats but also for rapid reconfigurations of product offers involving logistic solutions suited to all sales channels. Through workshops, acculturation programmes for its clients, and research, Inetum teams help organisations to position disruptive offers and solutions that make a difference in highly competitive markets.
Talks and demonstrations for professionals
During this benchmark event for the sector that draws a growing audience each year, Inetum will run a series of talks on major retail topics by our inhouse experts and their guests:
"The efficiency of the Cloud at the service of Retail" with Laurent Delannoy, Head of Inetum's Retail practice, on Monday 28 November from 1 to 1.30 pm in room 3

"Augmented and responsible customer journey" with Laurence Delrue, Engagement Manager Consulting Retail, on Tuesday, 29 November from 12 to 12:30 in room 2

Mini-talks on the Group's innovation offers: Intraverse and Do you speak AI? with Nicolas Perrier, Innovation Consultant in VR and AR, and Guillaume Déprez, Manager Paris Fablab & Director Innovation Consulting
Besides these talks, the Inetum stand will be the place to come and meet experts, talk about challenges in retail, and watch hands-on demonstrations of our software: OptiDock for logistics and inventory management, Ilex for identity and access management for customers and employees, and Chronotime for time and activity management in stores and warehouses. Outsourcing, UX, Cybersecurity and Data experts will also be there to answer visitors' questions, and our teams will share their experience in the best e-commerce solutions on the market.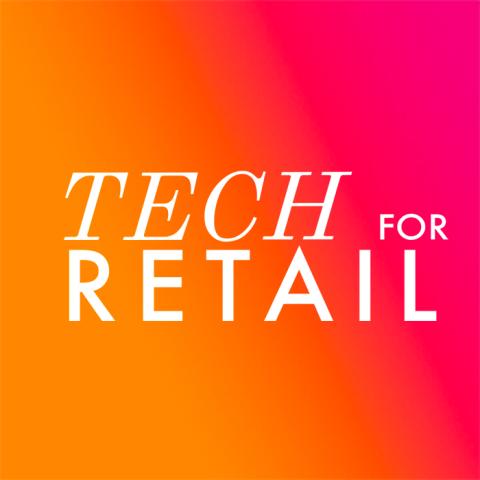 About Inetum, Positive digital flow:
Inetum is an agile IT services company that provides digital services and solutions, and a global group that helps companies and institutions to get the most out of digital flow. In a context of perpetual movement, where needs and usages are constantly being reinvented, the Inetum group is committed towards all these players to innovate, continue to adapt, and stay ahead. With its multi-expert profile, Inetum offers its clients a unique combination of proximity, a sectoral organisation, and solutions of industrial quality. Operating in more than 27 countries, the Group has nearly 27,000 employees and in 2021 generated revenues of €2.2 billion.
For more information, contact:
Inetum Press Relations
press@inetum.com
Claudine Morel Le-Berre
VP Group Communications Director
Tel.: +33 (0)6 68 01 22 56
Marion Latapy
Group Communications Manager
Tel.: +33 (0)6 60 13 50 71