Sporting Clube De Portugal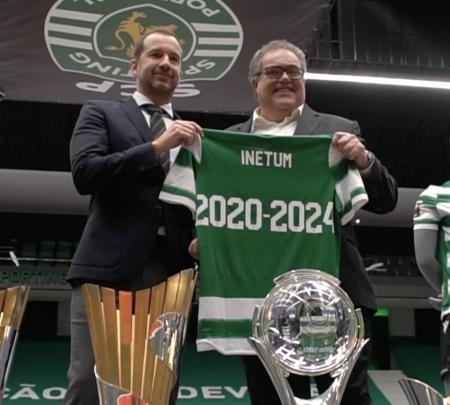 Inetum, Top Sponsor of the Sporting Clube de Portugal
Inetum, a long-standing sponsor of the portuguese capital futsal team. In 2020, true to its commitment, Inetum renews its six-year partnership and will remain Top Sponsor of Sporting Clube de Portugal Futsal team until 2024.
A winning partnership with Sporting CP Futsal!
Sporting CP Futsal and Inetum have undoubtably winning partnership that has so far celebrated jointly dozens of titles, including the Futsal Champions League, and that wants to remain victorious.
This season again, the Sporting CP Futsal has impressed both at national and European level. 
Francisco Febrero, Group Corporate VP & CEO SAP BL & Head of Portugal at Inetum comments that "For us it is a privilege to have a partnership with a top and world-class team like Sporting CP."
Here is a throwback to another major accomplishment in this remarkable season.
Sporting Clube de Portugal became European futsal champion for the second time in history, after beating Barcelona in the final played in Zadar, Croatia, last May.
The double European champion defeated Barcelona 4-3, repeating the accomplishment achieved just two years ago.
Inetum and Sporting CP renew partnership
Inetum, Top Sponsor of Sporting Clube de Portugal