Aerospace
Aerospace and Defense, a fast-changing sector
Aerospace players' response to economic and environmental challenges is based on greater agility.
The Aerospace and Defense industry is one of Europe's key high-tech sectors in the global market, supporting more than 865,000 highly skilled (direct) jobs in Europe. It is, as such, an essential part of European mobility, security and defense capabilities, and of Europe's economy.
This sector is now facing a major revolution. After rushing after production ramp-up, demand becomes more volatile, so that production needs to become more agile. Environmental requirements generate transformation of products, but also "greener" plants. Aerospace & Defense companies will need to develop new sources of revenue and identify new markets. Security is still a critical issue, especially for Defense activities. And of course in a difficult period, costs must be tailored to the current trend, and become more and more competitive.
On top of that, Aerospace industry has heavily and directly been impacted by the COVID-19 crisis resulting in production cuts, supply problems, production delays, aircraft delivery delays and cash-flow problems.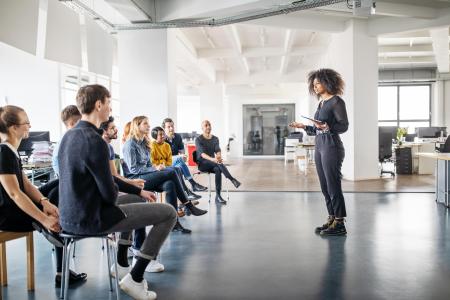 We cover the entire value chain of the Aerospace & Defense industry
We support your transformation, launching new services, reinforcing security, improving supply chain resiliency, and taking care of environmental responsibility, with mandatory cost control. 
| Become a green industry | Make your supply chain more resilient | Introduce new markets | Insure security |
| --- | --- | --- | --- |
"Your partner of excellence in digital transformation all along your Business model development, from production to customer services."​
| <-------------------- | Cost Control  | --------------------> |
| --- | --- | --- |
For a more agile, resilient and secure industry​
We think globally and act locally. We provide a full range of Industry service capabilities and are able with our clients to build an Industry 4.0 Roadmap.​
We deliver these services from our Service Centres located in 21 Countries. ​
How our clients benefit when they work with Inetum:​
Generate new revenue through the creation of digital products and services​

Optimize planning in complex supply chains​

Reduce costs, time to design, and time to market​

Optimize after-sales and customer-service costs ​

Increase availability and productivity of assets​

Become a green industry with greener plants and circular economy
Ensure technological independence and a long lifecycle for the Armed Forces​
We integrate third-party hardware and software with our own IP components to bring our clients:​
Technological independence: third-party components mixed with our own engineering capabilities - software developments, algorithms and hardware co-design.

Reduced costs, time to design, and time to market​

Optimized maintenance costs ​

Intelligence operations management, with tactical and strategic intelligence

Application of new information analysis techniques (deep learning & AI)​

Reinforced security for citizens and governments against cyber attacks
Advanced solutions to boost your performance
We provide consulting and expertise, implementation of packaged solutions, development of bespoke services, and Inetum software solutions to optimize and transform existing models.
Aerospace
Client experience: Portal, Mobility, Billing & Provisioning, UI-UX
Industry 4.0: Product Lifecycle Management (PLM), IoT, Predictive Maintenance, Connected Shopfloor, Manufacturing Execution Systems (MES) & Manufacturing Operation Management (MOM), Digital Twins, Business Process Modeling, Supply Chain Management, AR/VR, Traceability
Service 4.0: Service Lifecycle Management (SLM), On-line publication, Business Process Reengineering, Product-as-a-Service, After Sales.
Support function optimization: S/4 HANA Transformation, New AMS, RPA, Modern Workplace, HCM.
Data Valorization: Data capture, Smart data analytics, Health Monitoring
Defense
Signal Intelligence: On-board and standalone high-mobility electronic recognition systems, strategic electronic surveillance systems, communications analysis in HF-U/VHF and SAT.
Command & Control: solutions for end-to-end intelligence cycle management. C2 for ground and maritime surveillance.
Electronic warfare (EW): Hybrid jamming, Anti-drone systems, communication interception
Critical infrastructures access & surveillance: Non-regulated border protection, Homeland Security systems
Logistics management systems for Military corps: Automatic system configuration status, supporting NATO Stock Numbers.
A team of experts dedicated to the Aerospace and Defense sector​s​
Our people are employed worldwide to support your business fields.​
+ 1,000
people working in Aerospace & Defense at Inetum​
21
Service Centres worldwide 
Our partners and technologies
SAP

PTC

Software AG

3DS

Wonderware

SIEMENS
A broad software ecosystem
Check out our related offers.