Scientific research
Scientific research
Our innovation strategy is further supported by various partnerships aimed at investigating key scientific areas where the Group does not have the required expertise, but also, thanks to its partners, by developing new uses and new approaches in a co-innovation approach. These partnerships also aim to accelerate the arrival of innovations on the market.
The Group has a dozen or so key partnerships in terms of R&D and innovation :
Academic theses
Education research program
Research programme on territorial innovation and smart cities: ETI Chair
Academic theses
We continued our research activities in partnership with universities on :
Energy frugality in artificial intelligence (Université de Rennes)
Avatar animation for multi-media collaboration in a 3D environment (Université de Strasbourg)
Capturing and structuring data to enrich digital repositories for interfacing and controlling machines in the context of cyber-physical production systems (Université de Technologie de Compiègne).
Research and determination of intelligent predictive maintenance models for renewable production assets (wind & solar) (Mines ParisTech)
The results of all this work will contribute to the development of future Inetum innovations.
In addition, following the results obtained from our research into collaborative application scripting (UMI3D: Unified Model for Interaction in 3D environment), we continued the Consortium initiative we had launched with the Icube laboratory. This consortium now brings together academic and private players, and should help accelerate the adoption and development of UMI3D by attracting the attention of the international community. UMI3D is an exchange protocol that addresses the problem of sharing 3D media between several heterogeneous terminals. So, whatever the device, you can interact with the 3D media in the same way. Our R&D teams' research on UMI3D has also led to the development of the Intraverse product.
Education research program
Education 
In 2022, Inetum signed an ambitious research and development partnership in the field of education with GEM, the Grenoble School of Management, for the co-production of a Virtual Campus, the first realizations of which were tested in 2022. Using immersive technologies, this Virtual Campus will offer a global experience - both inclusive and social - that goes far beyond the "avatars" and other parallel worlds already on the market. The ambition is to create, via a collaborative ecosystem, a universal reference platform that can be deployed with numerous academic partners.To achieve this, Inetum has chosen its low-code Intraverse platform, the result of its own research and development work, making it a unique product on the market.
Intraverse makes it possible to manipulate abstract concepts and situations that are difficult to reproduce in reality, such as speaking in front of thousands of people, or experiencing stress that can only be imitated without risk through virtual immersion. Through design thinking sessions, a new idea can be reproduced almost instantaneously. The creation of this digital campus will plunge students into an experiential environment that encourages learning, appropriation and social interaction.
Research program dedicated to innovation in territories and the smart city
ETI Chair
In its desire to be a major player in rethinking innovation and disruption in its territories and to be a source of economic, social and ecological value creation, Inetum has renewed in 2021 its strong partnership with Paris Panthéon Sorbonne University and the IAE de Paris, as a founding member of the Entrepreneuriat Territoire Innovation Chair (http://chaire-eti.org/la-chaire/). The Chair is a meeting place for foresight and collective reflection, as well as for feedback and experience sharing, bringing together private partners, institutions, networks of mayors and players in the fields of inclusion and solidarity. It aims to develop new ways of doing business to fertilize our territories.
Within this framework, we have continued our collaborative experimentation project with the Chair, which consists of applying the concept of the "quarter-hour city or half-hour territory" dear to Professor Carlos Moreno, who leads this Chair as Scientific Director. One of the main contributions of the research and development work carried out as part of this project has been the ability to simulate urban and territorial mutations, with a view to devising new services based on this concept of geo-territorial hyper proximity.
"The Metaverse phenomenon is going to affect all areas of society in the years to come, also at the economic level (just as with the Internet and mobile): all types of business are going to be impacted. The need for law and regulation in this new space is indisputable."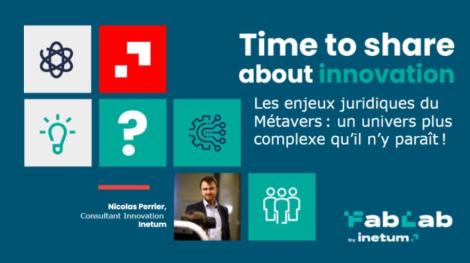 A look back at the research project of one of our employees!
"For Inetum, the research approach is crucial to bringing our solutions to market. In order to improve interactions in UMI3D-based virtual worlds, we investigated how to improve the most common interaction in a 3D virtual environment (VE): selection."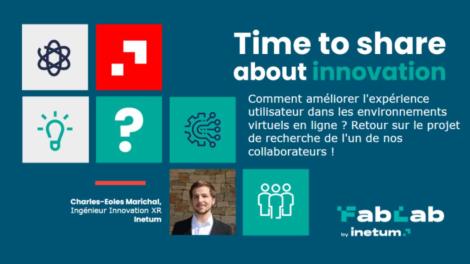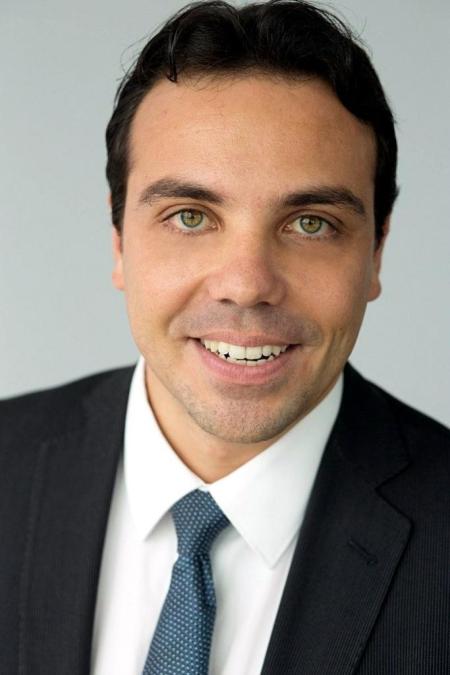 Contact us
Christophe Sabet
Financing and R&D

 

Pa

rtnerships Manager
Correio eletrónico: christophe.sabet@inetum.com