IT Consulting
Know your way around the digital world
We are here to help you succeed in your digital transformation.
The map of the digital world is being redrawn every day. It is easier to get lost in it than to succeed in taking your teams to new technological, human and organizational horizons. Digital transformation is a challenge that cannot be met alone. At your side, Inetum provides the technological building blocks and accompanies you, business and IT together, all the way to your chosen and co-constructed destination.
Define and implement your transformation strategy
Together, let's develop the pillars of your operational model.
Create an IT vision in line with your company's strategy
Develop a 360° vision for all aspects of your operational model: organization, technologies, processes, governance
Put people back at the centre of all your approaches – leadership, change, professional development – for a complete onboarding of all your talents
Co-build a new target operational model with an implementation strategy
Rapidly initiate digital transformation through increments and trials with multi-disciplinary teams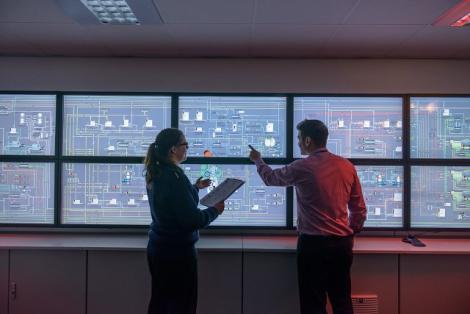 our technological expertise, particularly in Cloud, Cybersecurity, RPA, Low-code, Smart Data... With its 350 experts and as many alliances with major technology players
our expertise in change management and transformation, with 100 agile coaches and professional coaches
our capacity for innovation and our research applied to your use cases, with 100 researchers and engineers in 6 FabLabs, and our unique co-development approach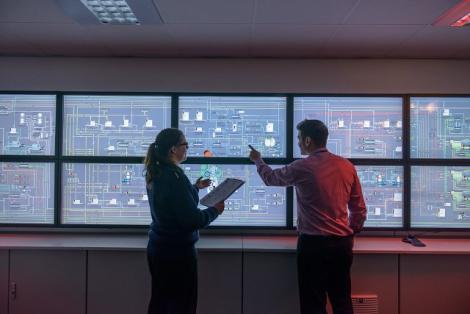 We support you from digital strategy through to operational reality
We are committed to the results of your transformation.
carry out end-to-end digital transformations, addressing all IT roles: from business to infrastructure and including research
recommend field-tested solutions and implement them
understand and support our clients' transformation in a pragmatic and equal manner
and finally, to commit to our clients on the results of their transformations
our technological components supported by cross-cutting practices and strong partnerships (see the chapter on partnerships and certifications)
our consulting and support practices and transformation, focused on human-sized transformation and carried out with complete agility
Thanks to our innovation services specialized in Chatbot, Virtual/Augmented Reality, Robotics, Artificial Intelligence, Blockchain, Computer Vision and IoT,
And our co-innovation approach based on use cases developed with you in our 7 FabLabs in Europe and Africa.
A broad catalogue of solutions to support you in your change management
From 360° diagnosis to a digital master plan, we have the right offer for your transformation.
Training, awareness-raising workshops
Transformation of your operational model
Change-management support
Alignment of IT and business strategies
More than 350 certified transformation experts
We back our in-house expertise with technology partnerships.
15 partners in transformation
350 certified technology experts
100 coaches, including 12 certified pro and 15 SPCs
Partnerships with the main tech companies on the market
They trust us
We work with major players in the energy, finance, public services and media sectors
iMSA
Ministry of Justice
NavBlue
Giphar, La Poste, etc.
Radio France (audit and transformation of Ops)
TOTAL EP (ISD audit and business alignment precautions)
BNPP IPS (Ops change consulting using a DevOps approach)
DIE (definition of multimodal strategy for the IT department)
A catalogue of offers for transformation
Our approach applies to all of the Group's offerings, whether they are sector-based, cross-functional or innovative.