Switzerland - Career
Switzerland ​
Our team located in Geneva and Zurich develops, implements and maintains IT-solutions for companies in the following industries: Financial Services, Pharma & Health Care, Telecom, Public Institutions, Manufacturing and Retail. 
Inetum in Switzerland ​
2 Locations: Zurich and Geneva​
We are present at the Swiss economic hot-spots Zurich and Geneva with its local offices. Therefore, we are able to provide tailor-made solutions to our French and German speaking customers.​
Helping others is our great motivator!
We keep the promises we make. We push to exceed commitments made to ourselves and others. Responsibility is also one of the fundamental core values of our company.​
Creating a sustainable future - We focus on our customers, employees and communities. We are fully committed to sustainable and responsible business practices that contribute to a better world.
Team Work and Team Spirit
Our roles are driven by our passion, engagement, team spirit and the ability to ask the right questions and to propose adequate solutions to our customers. These are some of the assets that ensure the success of our projects.​
Employment in a dynamically developing organization, in teams of engaged professionals, within a flexible corporate environment​
Participation in interesting local and international projects with the use of modern technologies​
Attractive salary and internal trainings​
Friendly and family-like working environment​
Flexible working time, adapted to the needs of employees
New employee onboarding​
Onboarding helps new employees having a successful and positive introduction to their new workplace and colleagues.​
Introduction
Presentation and an introduction to the company
Buddy programme
Every new employee is assigned to a person (team leader or team member), who provides all the information about projects and the team in the first weeks of work
Welcome pack
Inetum's small gifts for new colleagues​
Any questions?
The HR team stays at your disposal to clarify any further questions
Choosing a Career Path ​
From trainee to subject matter expert: Inetum offers a fulfilling career path within a fast-growing organization and flexible corporate environment with attractive compensation and benefits.
Career path:
We will guide you from apprenticeship to becoming a proven expert
​
Our expectations towards candidates:​
Basic to advanced knowledge on topics related to IT​
Good language skills​ (English and German or French)
Engagement and willingness to perform​
We will give you in return:​
Employment in a dynamically developing organization
Teams of engaged professionals, within a flexible corporate environment​
Participation in interesting local and international projects with the use of modern technologies​
Attractive compensation and benefits​
Friendly and family-like working environment​
Flexible working time, adapted to the needs of employees
Support employees grow and develop their skills​
Improve your skills with certification trainings and by sharing knowledge
We help our employees to establish goals aligned with their strengths, interests and experience:​
​Create a development path - the responsible line manager conducts an annual review with his or her subordinates; this is the time to review the personal development plan, share the feedback with each other and align on the future development path ​
Academy/Webinars – our employees are eager to share their knowledge via regular internal workshops; further technical trainings are organized based on current needs
Trainings and certificates – organized for our employees to improve their skills and qualifications in cooperation with some of the largest IT system providers
Our talents
Their purpose: make the client happy. Discover how our talents are building the Inetum story.​
Roger has more than 15 years of experience in the telecommunications sector, especially in the operation and integration of OSS solutions in complex network infrastructure environments. He is passionate about developing strategies and innovative, creative solutions and he is always looking for optimization potential. Roger prefers to work in a hub function. Thereby, his focus is planning and organizing, going into depth depending on the situation, keeping the overview and move forward pragmatically and focused. His philosophy: Don't ask, just do it!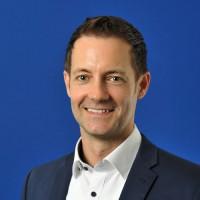 Kahina has been an expert in HRIS for more than 10 years, more particularly in time and activity management with a mastery of the Group's ATM solution: Chronotime.​
After 7 years with Inetum France, Kahina joined Inetum Switzerland in Geneva as part of the Chronotime team almost a year ago. She is now taking care of our main Swiss clients in the field of assistance and support, training and very soon project management. ​
We are confident that Chronotime will be able to take on new challenges in the near future, and that it will meet them with all the professionalism required.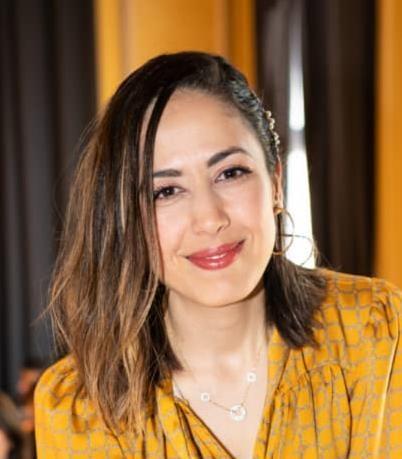 Marcin is an experienced consultant for the AML solutions for nearly 15 years. He has successfully implemented systems for Compliance departments for various banks and financial institutions worldwide. ​
Thanks to analytical skills and deep knowledge in the databases/IT related topics was able to deliver solutions for the most sophisticated demands. Devoted to make the clients happy, passionate about his work and with great communication skills is a valuable member of the kdprevent team.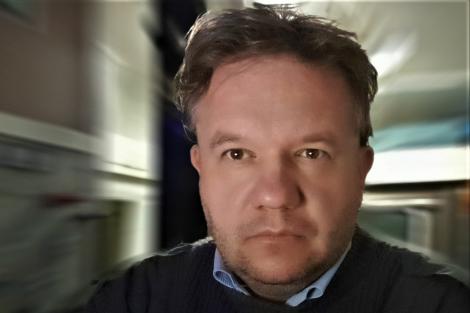 Sandrine has more than 20 years of experience in the CRM environment, among others in the insurance sector. She will soon have 10 years of experience as a project manager, including several years in Agile mode. After a stint with Inetum France in pre-sales on MS Dynamics CRM, she joined Inetum Suisse Romande in September 2020.​
Sandrine is currently working as Project Manager for the implementation of an Assurance system, based on Microsoft CRM and our Assurance solution Traviata, leading a multidisciplinary and international team.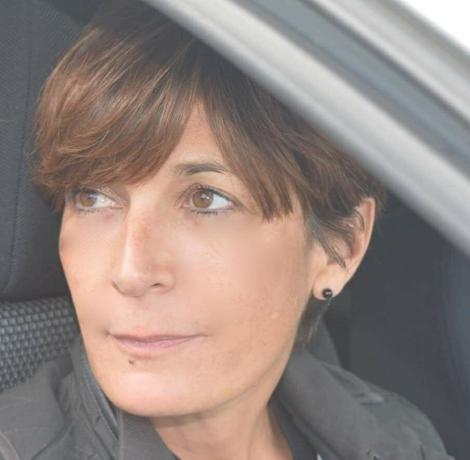 Graduations & Internships in Switzerland​
Based on leading-edge technologies, we deliver trendsetting projects at our clients.​
Young graduates & Internships​
​You finished your studies, have already some working experience in the area of IT and want to improve your skills? Or are you looking for an internship?​
​You should start your career (or your internship) at our company! We continuously develop your skills via challenging project work, regular internal trainings and the daily exchange with our experienced IT specialists. ​
​Knowledge, experience and practice – It all starts with an application… will you send it?
We offer our employees several benefits​
We add numerous benefits to your salary to make your life easier. Your well-being is our reward.​
We offer our employees :​
​Flexible working time​
Homeoffice/remote work​
Diversified fields of activities​
Interesting projects and clients (in and outside of Switzerland)
and​ :
​Birthday gifts​
Railchecks for public transport​
27 vacation days​
Mobile phone subscription​
​…and much more
Recruitment process​
6 steps to assess your skills and see if you're in the right place. ​
1
We pre-select the most suitable candidates for the interviews based on their CV
2
Phone call with the HR department - a short, more informal chat
3
Interviews with the team leader and further team-members – more "technical", skill-related interviews
4
Second stage-interview with a representative of the management team (optional)
5
Decision and feedback to the candidate
6
Finalizing the work contract