Contact Center Automation
Improve your customer satisfaction​
4 major objectives for developing your customer relationship.
Listen to and know your customer​

Develop the relationship​

Take control of communication channels​

Offer an individualized response​
Automate your contact centre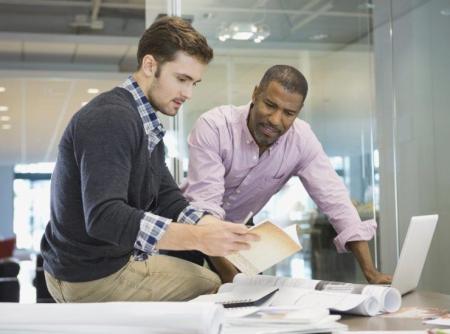 Quick, personalized response
A relationship that is closely linked to customer practices.
Get fast response​
Customer service available 24 hours a day using selfcare​
Choose your communication channel: phone, email, chat, social media…​
Customize the response​
Prioritize according to the type of request​
Meet the new challenges of customer experience​
The contact centre – a vital link between you and the customer.​
Today, contact centres do much more than showcase your business. 
As an integral part of the customer experience, they bring you closer to the customer so that you can improve their satisfaction, gather information, and strengthen the relationship by processing their requests efficiently and in a personalized way​.
Throughout the customer journey, every interaction is key. ​
Contact centres must therefore respond to new challenges in order to optimize the customer experience:​
Anticipate customer needs: tailor your offers to customer profiles after having identified and analysed consumer habits.​
Optimize waiting times through intelligent routing (IVR) using skill management and resource planning (workforce management). ​
Personalize interactions based on personalized customer recognition and monitoring.​
Identify suitable moments and channels (direct messaging, outgoing calls, chat, etc.) in the customer journey to achieve successful interaction and engage the customer.
Streamline exchange using an omni-channel experience.​
Continue improving customer satisfaction using Quality Monitoring.​
An end-to-end service offering​
Solutions that support your entire value chain
A contact centre natively coupled with your CRM​
Integrate data from several areas in the 360° vision to personalize your customer approach.​
The Contact Centre is part of a global approach dealing with the Digital Customer eXperience.​ ​
The Contact Centre offer is natively coupled with the CRM offer. It gives you a cross-domain vision integrated into the 360° customer vision to optimize the implementation of digital strategies.​ ​
As part of a Customer-Centric approach, projects are necessarily linked to the CRM, marketing and customer service so that they are still present throughout the customer journey, and can personalize the approach by calling on various technical and operational areas of expertise.​ ​
An experienced team with expertise in the Customer Relationship ecosystem​.
Benchmark technology partners for an enhanced customer relationship​
Strong partnerships for an efficient Contact Centre
Inetum is the incumbent partner of Genesys in France.
We deliver all the implementation and consulting services associated with Genesys solutions – from upstream advice on town planning with CRM tools, to the design of omnichannel customer journeys right up to implementation.​
Improve your customers' experience.
Using data, artificial intelligence and engagement tools, we create personalized experiences based on empathy to build trust and foster loyalty. ​
Improve the experience of your employees.
We help you get employees on board and empower them so that they fully appreciate their work helping customers.​
A strong expertise centre
Two shared service centres with more than 120 certified consultants​
Our client references
Our solutions meet the needs of many industries.​
MATMUT
Implementing the Matmut CRM strategy based on our Salesforce and Genesys solutions, aiming to position the customer at the heart of the group's distribution network in the sales and compensation domains.​