Data, decision-making fuel for regional energy transition
Data, decision-making fuel for regional energy transition
Meeting environmental, energy, economic and societal challenges requires local authorities to undertake major operational transformations. By harnessing data, digital solutions can help bring about connected towns and cities.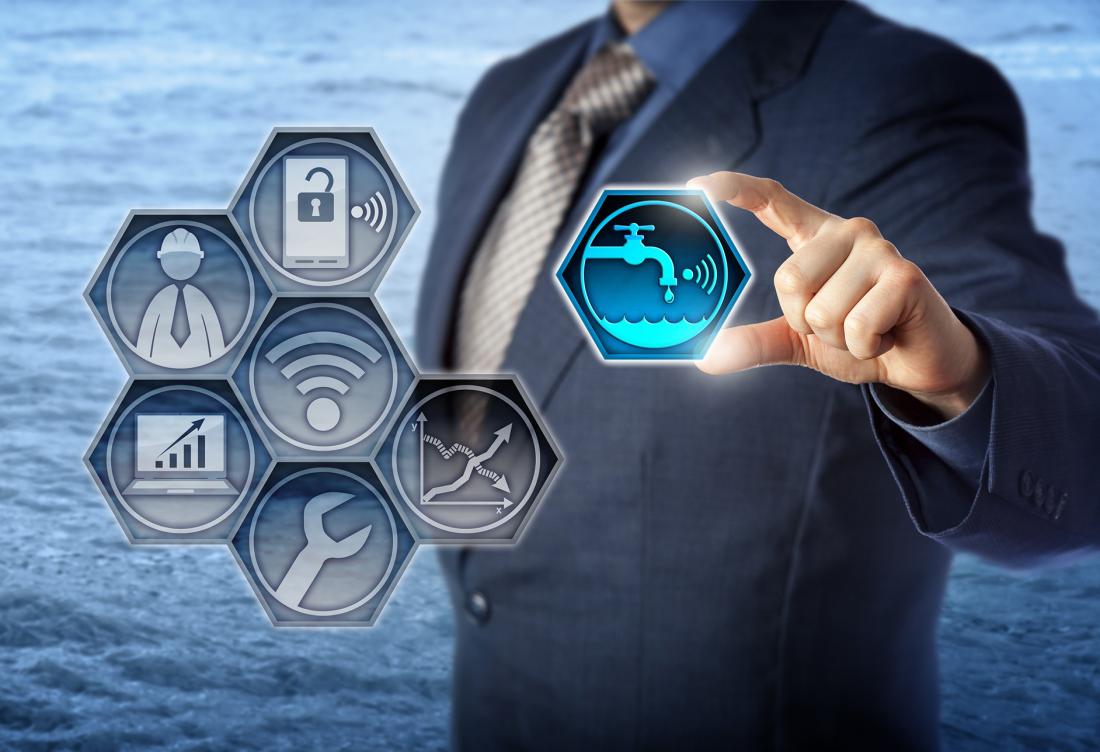 OVERVIEW
The energy transition issue.
Climate change, air pollution, depletion of certain natural resources, ageing infrastructures, regulatory changes, new technologies…. Nowadays, authorities everywhere must respond to an unprecedented range of ecological, economic, technical and societal challenges. Bound by law-makers, authorities are being urged to sign up to the energy transition process in order to reduce their carbon footprint, e.g. by developing "clean" and multi-modal public transport. Labouring under considerable financial restrictions, towns and cities are looking for ways to save money. Optimising the work of local authority employees, moving to paperless administration, and reducing energy, water and waste bills are all valid solutions capable of freeing up the resources necessary for investment.
Local authorities need to keep communities and businesses happy if their region is going to command appeal and fulfil the digital expectations of its constituents. This can be done by improving the quality of street lighting, health, safety, education, transport and local information, while adhering to the concept of responsible spending. In other words: successfully combining urban and human development. These are just some of the challenges forcing authorities to sign up to vital transformation programmes in order to improve living environments.
TAKING UP THE CHALLENGE
Data: transformation fuel.
Establishing this global vision requires an in-depth understanding of needs in order to create new services. Measuring the economic efficiency of water networks, energy efficiency of buildings, climate efficiency of reforestation operations and renewable energy production capacities of sites is vital in order to define transformation strategies and ensure their survival.
Data processing can be used to gain this in-depth understanding. Whether it's historic, derived from frames of reference, calculated using mathematical models, gathered in real time, made available as open data or supplied by citizens, data must be certified, structured and interoperable, to enable analysis of the entire value chain generated by users as they go. Converted into a model, data helps to establish operational strategies, not just in terms of selecting development avenues and improving customer relations but also by organising response management, the feedback for which will help enhance the company's toolkit.
Data bolstered in this way can support policies aimed at encouraging communities to adopt new, more environmentally-friendly behaviours. A vital raw material for those involved in energy transition, such refined data is becoming the new fuel for urban transformation.
Reference point
39 billion dollars lost in Non-Revenue Water.
According to the International Water Association (IWA), 126 billion m3 of water was lost in 2016 worldwide ("Quantifying the Global Non-Revenue Water Problem"), as a result of leaks and misappropriations in the distribution network, and unpaid invoices. That's 346 million m3 per day, or an average of 77 litres per person*.
This "Non-Revenue Water" translates into an operator turnover loss of 39 billion dollars. In Europe, around fifty litres per person escape from pipes every day.
Viewing data on maps to make better decisions. That's what Karteis is all about. By covering all data processing, from its creation through to its reproduction in visual formats, this solution enhances data by making available a series of tools to serve the professional needs of those in the energy network and utilities management ecosystem. Aside from data mapping, Karteis incorporates monitoring, on-site investigation planning and financial inventory updates. Fully customisable, interoperable, upgradeable with IS components, and accessible without the need for any particular technical skills, this software package can be incorporated into your existing set-up, to make a shared database available to a series of applications and to help fast-track growth.
More efficient sewage network operations
Under the terms of a sewage network dredging contract, a service provider must supply the commissioning intercommunal authority with information about the work undertaken. Using the nomadic application developed along the lines of Karteis, manufacturers can plan their teams' work using attribute data from the client's GIS, and input site data to feed the network's toolkit. At the same time, information produced by Karteis about the work done and materials used will help service providers to improve their processes.
X7, meter-to-cash solution for utilities
The multi-fluid invoicing and customer management solution X7 covers all business functions within electricity and water companies, as well as sewage service providers. As well as the customisable reading-invoice-payment cycle (in line with local regulations), X7 generates a consolidated view of user data, giving organisations concerned the management and decision-making elements they need to improve the efficiency of their business and forge ahead in customer relations. At the heart of the corporate IS, this business solution cross-references commercial and technical data (meter readings, site work, GIS interfaces, etc.) to measure progress and highlight any failures, so as to define the required remedial strategies. By combining a 360° customer vision with enhanced operational process performance, X7 is working to improve overall network efficiency, service quality and customer satisfaction.
Optimised water distribution and invoicing
A water supplier in a city in the Maghreb purchased X7 to make it easier to manage its 600,000 customers, and to monitor its activities. By incorporating the data from 23 existing systems, Inetum's business solution allows the operator both to distribute water 24 hours a day, and to tighten up on customer identification and payment collection to reduce its "Non-Revenue Water". Buoyed by this progress, the operator has gone on to expand its markets and now manages over 1 million customers.
IUX, developing the "City-as-a-Platform"
A local data flow management and collection platform, IUX (Intelligent Urban Exchange) supplies all information required to operate intelligent cities. The solution models data from toolkits or data gathered in real time so that they can be used by different systems, with a view to converting them into maps, dashboards, recommendations and notifications, etc. IUX also supplies ready-to-use urban applications and data models designed to meet management needs in the most common fields (urban lighting, water leak detection, public transport, etc.). By sharing its global vision of local usage, IUX has devised the "City-as-a-Platform" concept so as to help urban areas to respond to their energy, economic, environmental, climate and societal challenges.
Smart lighting to improve safety
One of Canada's major cities is tackling both cost and efficiency by connecting IUX to its lighting system and gathering consumption data from each individual lamp. Cross-referencing criminal statistics, road accidents, weather forecasts and community warnings with this consumption data makes it easier to fine-tune street light hours management for each road, down to each individual lamp. Linked to LED lighting, this intelligent system can reduce electricity consumption by up to 70%.
A longstanding partner of Public Sector organisations (local authorities, public services, government ministries, etc.), Inetum offers a robust range of services comprising business solutions designed for the following industries: finance/taxation (Astre-GF, Phase Web GF, Ofea, Solea, etc.), property (Gima, Immos.net), GIS-urban planning (IntraGeo, Karteis, Cart@DS, Sanitation, etc.), population (Pégase, Cart@Cim, Phase Web Élections), social health (Public CRM, Iodas) and human resources (Astre4RH, Phase Web RH, Chronotime). It's a comprehensive range that enables Inetum to supply local authorities with a 360° view of their information assets.
Inetum offers cross-cutting business solutions as part of a comprehensive catalogue designed to meet the needs of local authorities and their ecosystems.
To capitalise on datamining activities, Inetum is joining forces with energy and utility companies as part of its "Data as a Service" approach. Populated in real time by intelligent devices (sensors, cameras, drones, etc.) and connected information systems, this data platform analyses data and makes it accessible on portal sites, mobiles, GIS interfaces and AR/VR headsets using a series of technology bricks: IoT, computer vision (Vision Learn), personalised algorithms (AI), Mixed Reality (UMI3D, Lynx) and blockchain for secure transactions. Bolstered by the calculation capacities of the Cloud and the Edge, these assembled solutions can be used to develop digital product twins (engines, machines, vehicles, etc.), sites (production chains, factories, nuclear power stations, etc.) and cities. Coupled with flows modelling, these digital models can help support collaborative design and the optimisation of industrial operations.