SAP Alliance
A long-term partnership
More than two decades of close business collaboration with SAP.
Since the foundation of ROFF in 1996, the management of both companies established a strong collaboration looking at further develop the SAP Portuguese market first, and then all over these years extending this successful relationship to different countries and geographies (France, Belgium, Switzerland, Nordics, Singapore, Africa, Brazil and Mexico). In all those countries we are certified VAR, Service Partner or both, while providing high quality and best of the art SAP projects and services. More recently and with the acquisition of ROFF by Inetum in 2016, this successful partnership has been extended to other countries, such Spain, Colombia and Costa Rica.
As a Global technology player, the SAP Inetum Business line has defined an ambition program which is driven by a sustainable growth agenda. Our business relationship target is looking at becoming SAP Platinum partner while at the same time we become recognized by SAP as one of its top 5 preferred partners in every country where we have SAP operations.  ​
Top services require highly qualified processes​
A mindset of ongoing improvement to achieve market recognition through the SAP certification programme. ​
Our Group SAP business line pursues a service improvement agenda that will benefit our clients in the different geographies where we operate. We have a company programme strategy that focuses on two main service pillars: people and processes. Every year we invest in improving both axes of our company strategy, which at the end allow us to be certified on the most recognized and value proved market standards.
​Partnership Gold​
Partner Center of Expertise (PCoE)​
Run SAP Implementation Partner,​
10Steps2S4 Installed Based Conversion Program​
Qualified Partner-package solution for conversion to S/4HANA​
Education Partner​
ISO 9001:2008/20015​
ISO 20000​
ISO 14001:2015​
Certificado Huella de Carbono​
CMMI DEV v.1.3 Nivel 5​
CMMI SVC v1.3 Nivel 3​
CMMI v2.0 dev – Nivel 3​
NATO Secret Accreditation​
PCAL/AQAP 2010​
UNE-ISO/IEC 20000-1​
UNE-ISO 30301:2011​
UNE-ISO/IEC 27001:2014​
​
SAP Recognized Expertise in Financial Management​
SAP Recognized Expertise in Business Intelligence​
SAP Recognized Expertise in Enterprise Planning and Analysis​
SAP Recognized Expertise in Business Process Management & Integration​
SAP Recognized Expertise in User Experience​
SAP Recognized Expertise in SAP HANA CMMI SVC v1.3 Nivel 3​
SAP Recognized Expertise in SAP S4/HANA​
SAP Recognized Expertise in S/HANA Cloud​
SAP Recognized Expertise in Human Capital Management​
SAP Recognized Expertise in Public Sector​
SAP Recognized Expertise in Healthcare​
SAP Recognized Expertise SSFF Employee Central​
SAP Recognized Expertise SSFF Learning Solutions​
SAP Recognized Expertise SSFF Recruiting and Onboarding Solutions​
SAP Recognized Expertise SSFF talent Solutions​
​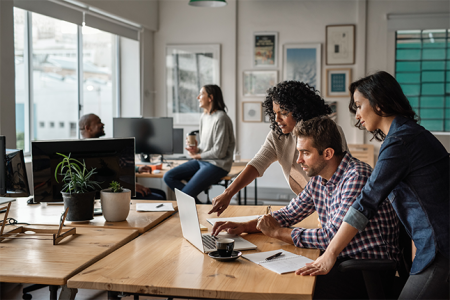 Inetum adds value​
Our clients come first.
Turn our clients vision into results.​
Establish long lasting relationships with clients.​
Invest in continuous improvement of skills and service quality.​
Create an environment of satisfaction and individual appreciation for employees.​
Positively intervene in society, contributing to a social, environmental, cultural and sports development.​
Inetum is a global company which among others it has a dedicated Solution Business line focused on SAP consultancy, running projects in all technological areas of the business support, with a staff of over 2000 and offices in 12 countries and 4 continents.​
For us, "Your business. Our passion" is more than a slogan - it reflects our approach to every engagement with our clients.​