Electrific paves the way for electromobility
Electrific paves the way for electromobility
The transition to e-mobility will require intelligent management of electric charge points and the maximisation of renewable energy usage.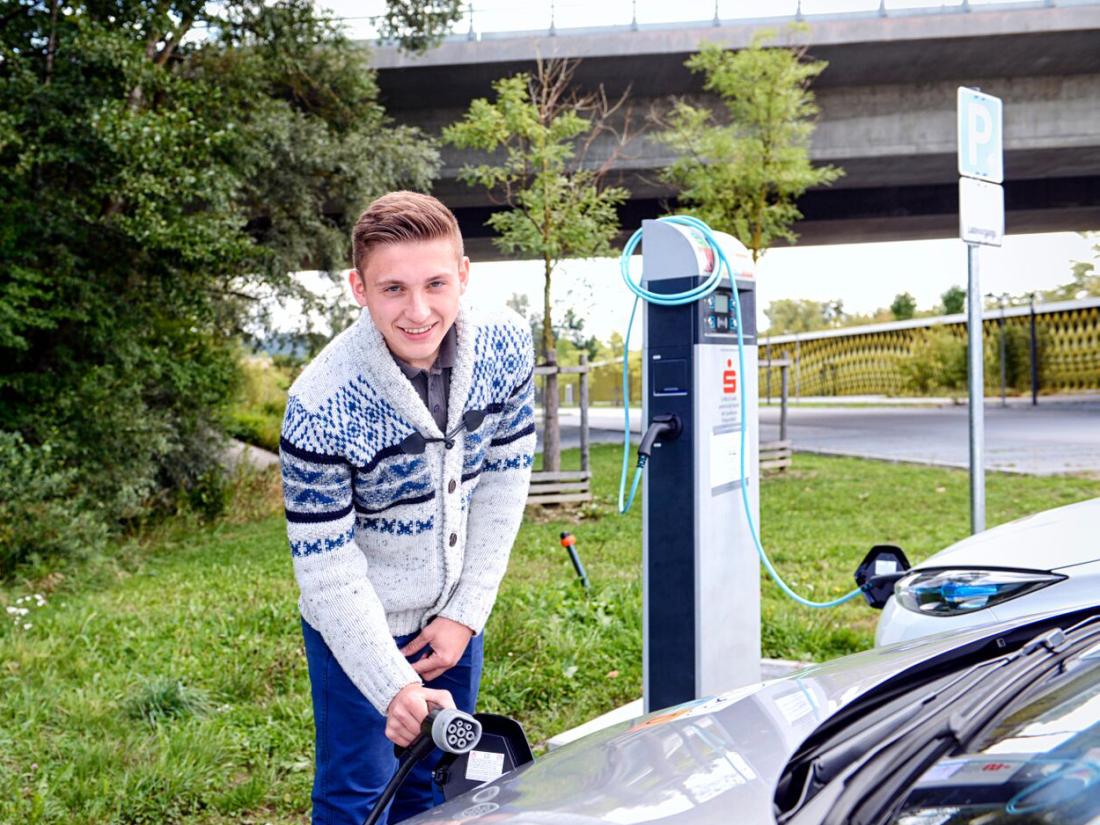 OVERVIEW
The inevitable move to energy transition.
Electric vehicle (EV) usage is set to soar in Europe, while the car combustion engine could be facing its last years. In a bid to drastically cut CO2 emissions, the European Commission has scheduled the end of petrol and diesel vehicle production for 2035. The giants of the automobile industry are now preparing for this change. The majority of manufacturers are planning to increase the number of electric models over the next few years. Volvo has even announced that it will be converting exclusively to electric and hybrid cars from 2019. Several manufacturers also used the 2018 Paris Mondial Motor Show to unveil their MaaS (Mobility-as-a-service) ranges based on EV.
At the same time, charge point infrastructure continues to be rolled out. EDF alone has announced plans to install 75,000 electric charge points by 2022 in its European markets (France, UK, Italy and Belgium). Working in tandem with the government, France aims to create 7 million charge points by 2030. Meanwhile, Brussels has set itself the goal of providing one electric charge point per ten electric vehicles.
The process of switching to EV has clearly begun, triggering with it an unavoidable series of questions. What kind of additional electrical capacities will we need to generate to power EVs? How do we encourage drivers to adopt a responsible attitude towards their charging behaviour? While various scenarios show that electricity production capacities are sufficient to absorb these new needs, it is vital that they coincide with demand. Enedis estimates that simultaneous recharging of 9 million vehicles, for example, at the end of the day would generate additional power needs of 10.2 GW at daily peak consumption time. (Source : Rapport de la Commission de Régulation de l'Energie) This represents a real challenge for energy producers and distributors, who will need to manage their battery recharging cycles to cope with the risks of power surges. If we don't act now, e-mobility could well become a problem in the future.
TAKING UP THE CHALLENGE WITH ELECTRIFIC
A technological triptych for electromobility.
Electrific's ambition is to make it as easy to use electric vehicles as it is to use combustion-powered vehicles while guaranteeing network stability. The three technological solutions developed for this European project - Smart Charger, Charging Scheduler and ADAS – harness the data produced by electricity suppliers, charging solution operators, and EV fleet drivers and administrators, to ensure that the energy supply remains stable while simultaneously promoting the use of renewable energies.
Smart Charger addresses the challenge of distributing electricity for EVs. This "grid-friendly" solution for electric charge points means that network stability can be managed locally by identifying problems, so as to actively stagger or modify the power distributed to vehicles. Compatible with the technology currently used in charge points, this software helps to sustain the investments already made in the infrastructure. Charging Scheduler is designed to "intelligently" plan the recharging of EV fleets and optimise this process in line with 4 parameters: cost, available "green" energy, desired charging speed, and battery conservation.
The mobile assistant ADAS (Advanced Driving Assistance System) suggests times and locations to recharge, depending on the preferences set by the EV driver: ecological, economic or quick route. Designed independently of any car or navigation system manufacturers, the app also recommends how to best charge depending on the battery status. Drivers can then organise their various charging periods at public points, retail centre car parks, their workplace, or even at home.
By improving the usage and stability of the network infrastructure, making charging processes easier and optimising battery life cycles, Electrific is keen to combine the economic and ecological benefits while encouraging people to view electromobility as a more appealing solution.
Reference point
One out of two vehicles in Europe will be electric in 2030.
Of the approximately 19 million vehicles manufactured annually in Europe, 56% will be electric by 2030, according to a Boston Consulting Group forecast (Source : BCG, The Electric Car Tipping Point - slide 19).
Of which 22% entirely on batteries and 6% rechargeable hybrids. More than 5 million cars will therefore need to be powered from an electrical terminal to drive. Ten times more than the 570,000 that will be produced in 2020.
Boosting electromobility in rural areas
The E-Wald company is spearheading a campaign of tests designed to assess the suitability of electromobility in rural areas. Across an area of 7,000km2 in Lower Bavaria, experiments aim to encourage the use of electric vehicles, optimise grid usage by adopting "intelligent charging" technologies, measure the fall in C02 emissions, and improve the distribution of charge points, currently concentrated at workplaces, which will require the installation of additional infrastructure. The project also involves testing the operational management of EV fleets in line with several criteria, such as charging timetables and battery health.
Electromobility to support tourism
The E-Šumava company rents electric cars, scooters and e-bikes for exploring Šumava national park on the German-Czech border. To enable tourists to cover long distances between the two countries without the fear of running out of power, E-Šumava has teamed up with Electrific to encourage users to make the most of optimal electricity supply periods to recharge their vehicles. Shops and businesses may then offer free services to plug in an EV to a charge point at a café if the electricity is supplied by a solar panel. The experiment aims to assess how effective this incentive-based model is.
Electric public transport
In Barcelona, the TMB company runs 8 electric buses on its public transport network. Recharging all of these vehicles at the same time puts a huge strain on the electricity supply, which in turn reduces the stability of the network. To prevent these power surges, TMB operates a system designed to configure its charge points in order to automatically stagger the recharging of its buses, in line with a set of specific criteria: economy, ecology, vehicle turnaround time and battery life cycle. The idea is to integrate variations in the hourly cost of electricity along with the energy mix, while maintaining the sustainability of the bus fleet. Own production, which is an option if solar panels are installed at bus terminals, will be studied in the second phase.
#What people are saying
Inject intelligence into the network.
"The electrification of cars is part of the energy switch needed to reduce carbon dioxide emissions. This development is shaking up the way electricity networks are managed, and transforming the roles of DSOs. However, being able to actively manage energy distribution and encourage users to consume energy as efficiently as possible is crucial if we are to advance to the next generation of mobility."
Philippe Guillen, Global Solutions Manager, Energy & Utilities, Inetum.
Support the deployment of new mobility services by facilitating collaboration between electromobility players (EV fleet owners and managers, charging station operators, "Grid" operators) thanks to Electrific.