Digital Workplace
Get the best out of your employees
Make their life easier and enhance your employer brand.
55% of all employees feel they don't get adequate support in their company.
Dispersed work environment, obsolete tools that are ill adapted to mobility or teleworking, siloed information that's hard to get to… Workers suffer various drawbacks that impact both their individual efficiency and group performance.
The ideal context for an employee to develop their full potential within an organization ranges from onboarding, culture or personalization regarding roles, tasks and work models, to support or device management. In addition, it takes into account those parameters that affect the entire company in a transversal way, such as those related to security, government or even space management. It is our objective to accompany companies to define, implement and maintain these aspects.
Let's make life easier for them! Align Client and Employee Experience – if you look after your staff, they'll look after your clients! Enhance your employer brand by building fluid, personalized, digitalized journeys from recruitment to upskilling and talent retention.
Together, let's personalize your relationship with each employee.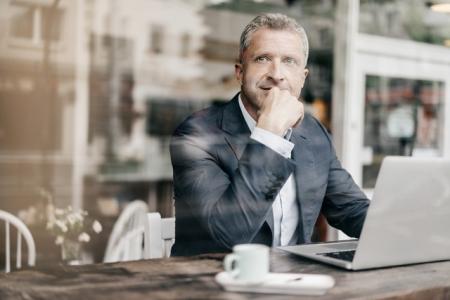 Be efficient wherever you are
Transform your work desk into a smart and digital workplace.
We offer services from a holistic viewpoint where the user of the workplace becomes the centre of the experience of what we call Intelligent Workplace.
The workplace becomes a commodity, allowing the user to access their work environment regardless of the position they use and where they are.
We transform the work desk into a workstation as a service, where we can manage solutions from beginning to end.
All these services, and more, can be found in our BentoSpace workplace innovation centre
1. Facilitate and reduce the intrusiveness of communication regardless of the channel. Improve meetings through document sharing and enrichment, instant messaging, etc. Deploy corporate networks.
2. Structure projects and themes to consolidate knowledge. Increase research capacities and secure access. Provide access to knowledge regardless of the device used by employees.
3. Implement different collaboration processes with internal or external contributors. Think in "project" mode to organize tasks and then increase capacities to transform the company and make internal or client projects a success.
4. Disseminate reliable information based on the right data for each employee who needs to make a daily decision, in order to increase autonomy, interest in work, speed, and your company's agility.
Put employee experience at the centre of your project
We propose a new way of working.
End-to-end Workplace management: 360 view of all workplace services around the user and from the user's vision, allowing companies to entrust all the IT tasks of the workplace to Inetum while ensuring their visibility and proper management.

New ways of working: work is no longer a physical space in which you carry out your tasks – do it wherever you are. At Inetum we already accompany more than a million users in this new way of understanding the workplace.

Improve the user experience: for Inetum, the user is our core value and therefore we strive to provide services that facilitate their day-to-day life and simplify the way they work.
Increase productivity: Inetum provides the solutions necessary for IT to be a business facilitator that adds value.

Automate processes: simplify activities that provide little value by focusing on those with added value, guaranteeing control and reducing time and errors.

Retain talent: take care of your employees, so that they become your best image. At Inetum we develop projects around the employee journey with the aim of being able to apply their knowledge and develop it by promoting the involvement of people.
Improved adoption. Because projects are not successful if people are not taken into account. At Inetum we include adoption and support services in all of our job services supported by people professionals.

To bring your future work environment to life, we have built up a pool of experts from different backgrounds – Design Thinking, UX Design, UX Content, Techno, Communication, Change Management, and Coaching.

You'll have a single contact person to manage the entire project, which makes it easier, more efficient and more fluid.

For the past decade and more, we have worked on a vast array of projects – from the most straightforward for mid-cap companies, to the most ambitious for large groups listed on the stock exchange, in a variety of technological environments (Sharepoint, O365, LumApps...). This has taught us good practices to share and the pitfalls to avoid.
Commitment to the organization and its employees since they have all the necessary resources to work in a more productive way.

Flexibility of the working day by being able to register your activity in a personnel management app.

Secure and traceable access to information from any device.
Ability to reduce the size of your offices by decentralizing employees as they can work from any location.

Possibility to distribute the work with multidisciplinary and virtual teams taking advantage of the talent wherever it is. 

Easy knowledge sharing, increased employee satisfaction, and talent retention.
1. Unify and facilitate communication at all times, regardless of the channel.
2. Share and get instant access to information that is regularly enriched and capitalised.
3. Increase collaboration on projects and develop your "extended" company. 
4. Increase autonomy and decision-making based on cockpits adapted to each person. 
A Digital Workplace solution in line with your business
From the needs analysis to the adoption of the platform, we offer an end-to-end services.
We can support you throughout your project, or intervene at a specific stage
1. Draw up a portrait of your Digital Workplace: audit and analyse the existing situation (statistics, editorial, ergo-design, technical); note the vision and objectives of each major entity in the company; establish a memorandum and sketch of the Digital Workplace you are looking for.
2. Detect real uses in the field and model the desired paths: questionnaire, workshops, interviews, "live my life"... Employ UX Research techniques to collect employees' views, current practices, things that irritate them, and their aspirations. Define personas, journey maps, and experience maps.
3. Design and implement the platform: branding; editorial design (tree structure, editorial line, content structuring and optimisation); ergonomic principles; key features with prototype UX for employee testing before full rollout. Define your settings, data governance and security, data migration, etc.
4. Promote and facilitate ownership: define and implement communication and adoption plans to demonstrate and understand the benefits of this new work environment; remove objections; mobilise champions and train them in good practices according to each one's level of maturity, face-to-face or remotely.
5. Coordinate platform upgrades in a "site-to-site" logic, with templates and features that can be shared, and new spaces rolled out within the Digital Workplace.
Multidisciplinary technological expertise
Your project benefits from our experience.
Inetum has a complementary range of expertise and technological know-how:
Consultant pool:  Design Thinking, UX Research, UX Design UX Content, Communication, Change Management, Coaching, etc.

Creative studio: branding, editorial style, ergonomics, web design, content production (editorials, videos, computer graphics, etc.).

Technological experts: advice on solutions, integration, and development

Technological scope: O365, Liferay...
In addition, working on numerous projects of this type has enabled us to identify common inter-company/inter-sector uses, acquire a good grasp of the challenges of each business unit, and provide a collaborative network to share feedback between clients.
Other offers
... that might interest you
Sometimes, a company's maturity can be an obstacle to change. Our teams can facilitate digital acculturation for your executives, managers, employees, and staff representative bodies. A lever to open the chakras, facilitate awareness, and encourage action.
Digital Acculturation
Boost your digital culture, unleash your potential, for a good digital mood!
Digital Customer Experience
Redesign and enhance your Customer and Consumer experience.