Digital Employee Experience
Digital Employee Experience
Rethink the way your employees work and deploy a set of personalised services and relationship tools to increase attraction and retention.
One of the main impacts of digital transformation is the changing relationship between companies and two of their main stakeholders: customers/consumers and employees. For employees, this change can represent a real break. A successful employee experience will not only increase their added value, but also their sense of "mattering" and belonging to the company, and the reassurance that their company will take care of them. Enhanced collaboration and communication, autonomy and personal efficiency, and personalised Human Capital, skill and talent management are just some of the benefits to be gained.
Designing and deploying an employee-centric strategy provides structuring benefits
Attract and retain top talents by strengthening your employer brand.

Instil and reinforce values and behaviour like entrepreneurship, innovation, performance improvement and risk detection to increase personal satisfaction and commitment.

Boost operational performance from day to day through employee engagement, autonomy and efficiency.

Facilitate the implementation of transformation projects through the fast mobilisation of working teams.

Demonstrate the attractiveness of your brand in social communities with each employee becoming a company and brand advocate.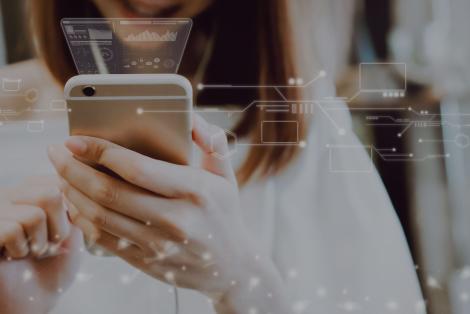 Bring your employee experience into the digital era
Our Digital Employee Experience catalogue
Digital Workplace, Human Capital Management, Payroll and Digital Acculturation services. Connected offers include ERP, CRM & Marketing, and Customer Web Platforms. Let us assist you with:
Employee-centric strategy design

Added-value mapping

Persona definition

Employee service portfolio

Employee journey design (UX-UI)

Personalised employee data & process design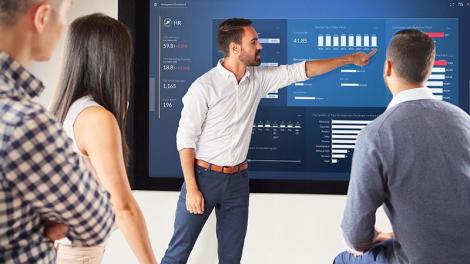 Human Capital Management

Talent management

Employee operations (expenses, absences…)

Compensation and benefits

Payroll solutions

Digital Workplace

Employee e-service platform

Employee Relationship Management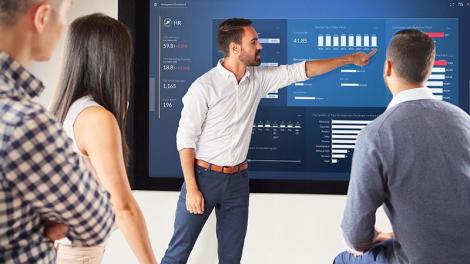 Employee master data solutions

Employee data platform architecture

Employee lifecycle analysis

HR dashboarding

Winning-journeys analysis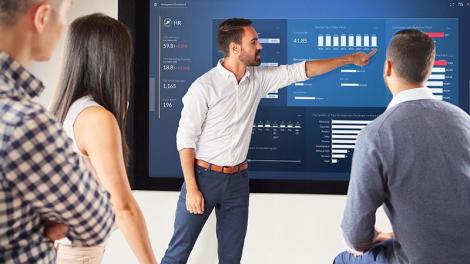 Digital Employee Experience - Detailed offers
Digital Workplace
Get the best of your employees, make their life easier and enhance your employer brand.
HCM
Attract, retain and develop talent of today and tomorrow.
Payroll
Making payroll management more reliable, optimized and secure.
Digital Acculturation
Boost your digital culture, unleash your potential, for a good digital mood!
Alliances & Partners
We have developed strong partnerships with the market's leading software publishers, enabling us to offer you cutting-edge technology and innovation :
SAP

ORACLE

MICROSOFT

SALESFORCE

LIFERAY

VERMEG