Financial Compliance
Fighting financial crime in a shifting landscape
In this post digital transformation era, fighting financial crime is becoming more and more challenging.
The traditional and lengthy manual processes to prevent financial crime are taking a toll on financial institutions as regulatory requirements and data compiling keep on increasing. The diversity of payment streams and new financial products contribute all the more to these challenges. 
Banks, Insurance companies and other international financial institutions need solutions which can address today's complex compliance issues across the entire financial landscape : money laundering, abuse, credit and operational risk,  securing internet transactions and at the same time fulfilling regulatory requirements with efficiency and yet in an intuitive and comprehensive way.
Our Inetum team strives to accompany financial institutions and provide off the shelf solutions combining technical proficiency and best-practice functional consultancy.
With multi-sector compliance solutions
From banks to financial institutions and industrial corporates, increasingly sophisticated risks of financial crime and stringent regulations focus on all financial services.  At Inetum, we strive to design off-the-shelf solutions to fit every business model in need of financial compliance. We provide a multi-sectorial response to your compliance challenges.
In order to combat money laundering and terror financing, financial institutions are required to put processes and systems in place to identify, manage and mitigate these risks. Failure to do so results in significant penalties, both financial and legal, as well as reputational damage.
Banks are on the frontline and face paying massive fines for negligence, hence the necessity to implement efficient risk-based compliance programs.
With our Digital Compliance Solution, Inetum provides proven answers to financial institutions, delivering powerful features in a range of modules to satisfy regulatory requirements, while optimizing costs of operations.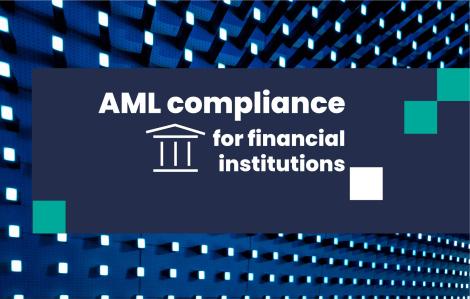 Due to large financial flows within the insurance industry, regulatory organizations have established anti-money laundering (AML) and counter-terrorist financing (CTF) obligations for insurance companies. These organizations must apply a risk-based approach to mitigate the exposure that their company will be used for ML/TF, with mandatory Know Your Customer(KYC) norms amongst others.
Inetum accompanies insurance companies in deploying their AML/CTF systems by providing proven solutions delivering powerful features in a range of modules to satisfy regulatory requirements, while optimizing costs of operations.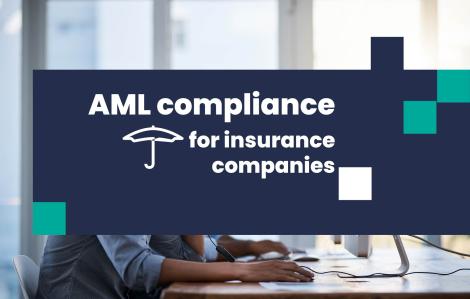 With increased scrutiny and strict regulation frameworks within the financial services industry, criminals are turning towards non-banking industries for their money laundering (ML) and terrorist financing (TF) activities. Without an effective AML/CTF program, businesses risk paying heavy penalties and facing serious reputation damage.
The importance of AML/CTF frameworks increasing day by day, Inetum accompanies businesses by providing proven solutions delivering powerful features in a range of modules guaranteeing regulatory compliance in an efficient manner.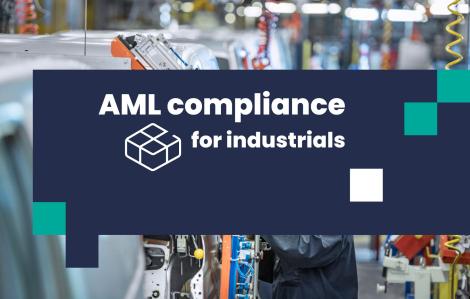 Substanciallly improving compliance processes
With continuous updates in line with latest market and regulatory developments, we provide a substantial improvement of compliance and controlling processes while reducing processing costs dramatically.
Automation

Save significant personnel cost by automating compliance processes

 

Time-to-market

Easy and fast rollout, due to good usability with zero learning curve

 

Security

Maximal protection against reputation damage, legal consequences & financial loss

 
 
 
 
 

Quality

Drastic reduction of false positives, consequently lowering costs

 

Reliability

Professional maintenance, active support, continuous product development and innovation

 

Flexibility

Integration into practically any IT environment and tuned according to the needs of the end-users

 
 
 
 
 

Value

Increases the compliance quality, which automatically reduces risk

 

Up-to-date

Covers the needs of fast changing business and regulatory requirements

 
 
More than just detecting and managing risks
For more efficient compliance processes, Inetum provides tailor-made answers for each of your business needs with a scalable architecture that goes further than just detecting and managing risks.
Learn more :
kdprevent KYC Solution
How well do you know your customer and the risks associated ?
kdprevent AML Solution
A proven out-of -the-box solution for AML compliance, easily deployed and cost-effective designed to fit your business model.
kdprevent Risk Calculation
Avoid negative audit remarks and fines
kdprevent Watchlist Filtering
Effectively cross-check your cusomer data with sanctions lists and PEP lists with kdprevent's Sanction Filtering tool with easy integration into your processes and supported by key data providers.
kdprevent Digital Compliance Solution also covers
Terror Financing

Security Compliance

Insider Trading

Know Your Transaction (KYT)

Management Information System (MIS)

Onboarding

Adverse media screening

Watchlist screening

Know Your Customer (KYC) review process
Benchmark partners for efficient solutions
We cooperate with the following partners in building an ecosystem to fight bank fraud:
LCR

GWP (Geissbühler Weber Consulting AG)

EY (Ernst & Young)

PWC (

PricewaterhouseCoopers)

4executives
They trust us
Over 50 institutions have rolled out our kdprevent
To find out more about our references, please contact:
Wolfgang Veith
VP Sales & Marketing
Compliance Services & Solutions 
Inetum Switzerland
Friesenbergstrasse 75
8055 Zürich
Phone:  +41 44 405 21 62
Mobile:  +49 162 9024792
wolfgang.veith@inetum.com 
Let's meet!
Come and see our solutions and demonstrations at the following events
Twice a year, we organize our "Compliance Forum" in the financial centre of Zurich City. During the Forum, we present a keynote speaker who is well known to the Compliance Community (Bank, Government, Consulting). Following a talk on currently relevant topics, participants have the opportunity to ask questions. All stakeholders of German-speaking Europe are personally invited to join this free networking event. Typically we host between 80 to 100 participants.