Cameroon - Career
Key figures
Our strength lies in our durability, our staff's expertise, our proximity to our clients, and the trust we enjoy from them.
24 years
of operating in Cameroon
Inetum in Cameroon
Two sites to be as close as possible to our clients.
Being located in the country's two largest cities enables us to be close to our clients and thorough in processing their needs.
Our business
Being a SAGE partner since 1996, we are the leader in SAGE software implementation in Cameroon and the sub-region.
Resulting from the acquisition of Bridgeo (consulting firm specializing in ERP projects including SAGE), Inetum Central Africa has gained the trust of more than 200 private clients and public operators in 6 African countries.
Inetum Central Africa develops the Group presence in the CEMAC zone with 30 employees based in Douala & Yaoundé and a growth objective to reach 100 employees in our different skill centres.
Through multiple rollouts of solutions and thanks to an ambitious training policy, our employees have acquired a high level of expertise reinforced by obtaining the best levels of certification from our partners (SME Skill Centre - software packages line 100 - and MGE Sage Skill Centre - software packages line 1000 and X3). As a member of the "Sage Alliance" programme, we support our customers at all levels of their application deployment, from analysis and solution consulting, to using the new product.
Why joining us ?
Our workforce, 70% of which is made up of young employees, is an undeniable asset that enables us to maintain a high level of competitiveness.
Joining us means joining a young and dynamic team that is committed to its own development and performance.
Inetum Central Africa develops the Group presence in the CEMAC zone with 30 employees in Douala & Yaoundé and a goal of growing to reach 100 employees in its several skill centres.
Since 1996, our multidisciplinary team has supported more than 200 para-public, public and private companies on a daily basis across their entire value chain (ENEO, PAD, CSPH, ART, ADC FODECC, WAFACASH, ACTIVA).
Our management strategy focused on collaboration, research and versatility, gives all our employees the opportunity to choose their career path.
Present on two sites, they benefit from the support and supervision necessary for the efficient performance of their work.
The diversity of training courses followed by our employees stimulates the development of their skills and increases their ability to intervene with ease in various and varied fields.
Our workforce, 70% made up of young employees, is an undeniable asset that allows us to maintain a high level of competitiveness.
Joining us means joining a young and dynamic team, concerned about its development and performance.
Our welcoming policy
The new-comers' integration process aims to create an immediate sense of belonging to the team that they are joining.
A successful integration depends on the quality of the welcome given to new employees. This is why we make it a point of honour to provide the new employee with the best possible support from the first moments they spend in our company.
This integration takes place in several phases:
Talk with the HR manager
Receive documents and information related to the employment contract
Meet the managers and staff
A tour of the premises and the workstation
Official presentation in an all-staff meeting where the new team member gets the opportunity to say a few words
A talk with the HR manager is the first step in the employee integration process. It enables the latter to understand the general organisation and functioning of the company. They are also informed of their tasks and role, working methods, and the various tools available to them.
Receive documents and information related to the employment contract. In addition to the job description, the new employee receives all the documents related to their new employment contract (internal rules, charters, etc.).
Meet the managers and staff. This is a key step to facilitate integration and to identify the different people you'll be working with.
A tour of the premises and workstation. Another important step in understanding the working environment. 
Official presentation at an all-staff meeting. This stage closes the integration process for the employee, who gets the chance to present themselves to all their colleagues and give their first impressions.
HR Support of employees
Our major concern being the professional development of our employees, a process is implemented to monitor their progress. 
With two appraisals per year, we ensure close follow-up with our employees.
During the first appraisal in December, we look at the past year and set objectives for the following year together with the employee.
In June, we carry out a mid-term assessment to ensure that our employees are in line with their objectives. It is also an opportunity to review the needs of the employees in order to better meet their expectations.
We place particular emphasis on collaboration and the development of our resources. Group meetings and open workspaces encourage communication and good humour.
Our approach based on emotional intelligence helps to motivate employees and boost everyone's performance.
Training
A well-trained employee feels more fulfilled and is more efficient. This is why training is a cornerstone of our HR policy.
The main objectives of job training is to :
Adapt to changes in the business. It is an opportunity for all juniors and confirmed employees to adapt to the evolution of their professions. We see to it that our employees regularly follow professional training courses to ensure that they are always at the cutting edge of the latest business or technological developments.  
Improve efficiency. Our professional training courses enable employees to assess themselves and strengthen the skills they need for better day-to-day management.

Develop each person's potential. Vocational training helps to encourage the potential of employees to continue their career development.
On this basis, a training plan is drawn up each year.

Testimonies
A few of our employees tell us about their career in our company.
Hello, 
I'm Adeline Yuimo Wouani. I've been a operational consultant at Inetum for eleven years now. I mainly work on Sage 1000 Financial Suite, Operational Process and Fixed Assets. Currently, I'm doing training on the implementation of Bank Payment and Bank Reconciliation modules. 
My career started in 2009, first as a junior consultant and then as a confirmed consultant. Today, I'm a senior consultant, hoping to become senior project manager.
The main benefit here for us is the culture of being versatile that our Head of Operations teaches us, and especially, the high level of professional conscience that drives us. Furthermore, to give everyone responsibilities and involve all the consultants in project management, the manager assigns the coordination of a project to any consultant that could manage it with ease, and encourages anyone who may still have doubts about their competence, to assert themselves.
Adeline YUIMO WOUANI
Functional Consultant
_
Becoming part of the Inetum group for me symbolises the exploration of many different horizons, to learn new skills, share experiences, and above all, have the opportunity to make my own contribution to the sustainability of the Group. 
Inetum is a company with a real ambition, not only in terms of performance and growth, but also in terms of the development and well-being of its employees. 
It is a source of pride to work in a company that focuses on professional development by helping its employees to acquire the skills, knowledge and experience necessary to achieve their goals. 
Corine Nkenasi 
Operational Consultant
Graduates and trainees
Every year we take on several trainees who, depending on their abilities and performance, can be integrated into our workforce, which is mainly made up of young graduates.
A solid, long-term collaboration with several training schools
Several Universities cooperate with us to integrate young graduates. Students who have demonstrated academic excellence are the focus of our graduate recruitment sessions.
We offer a first professional experience to many young people, and have a population of more than 75% juniors within our company.
Giving value to academic internships
Every year we receive several students on work placements.
The trainee is supervised by our staff members according to the study theme agreed with the student.
The student participates in project framing and follow-up meetings, where they get the chance to talk about the progress of their work. At the end of the work placement, the trainee is evaluated on their know-how and interpersonal skills and receives a certificate.
Sometimes the young graduate stands out during their internship and shows a particular interest in the work of our company. In that case, a recruitment procedure could be started for them.
Advantages
We want to see our employees motivated and fulfilled. That is why we give them some benefits with added value.
HEALTH INSURANCE
Because the health of our employees is a top priority for management, all staff members have health coverage to make sure everyone has easy access to healthcare.
This coverage also extends to family members (spouse and children).
WORKING FROM HOME
Having proven to be a way to increase employees' motivation and productivity, working from home is now an indisputable part of our company's work management.
EXTRA HOURS
Work that is put in outside of normal work hours gets remunerated as overtime, in accordance with legal requirements in force in our country.
SPECIAL BONUSES
At the end of the year, each employee is entitled to a special bonus, rewarding her or his work throughout the year.
This bonus, which stems directly from the results of the year-end appraisals, is an incentive for staff who, throughout the year, work to improve their professional and interpersonal skills.
Quality of Life
Encouraging special moments between colleagues will reinforce social cohesion and put the emphasis on joint effort.
Teams like to get together for a drink after work whenever they get the chance to do so.
These special moments contribute considerably to a sense of well-being among our staff and has a positive impact on the social climate.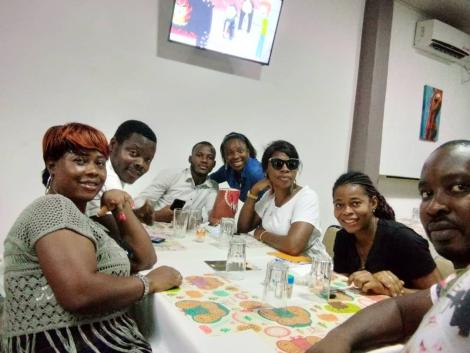 At least once a year we organise a walk with all our staff members and their families to promote physical health and team spirit.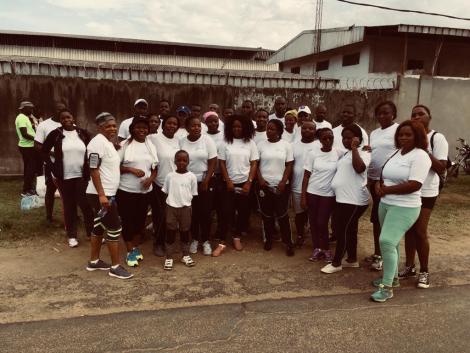 A special day for a special person with whom we share our daily lives does not go by unnoticed.
Whenever a staff member has a birthday, we'll stop for a bite of cake and a song to strengthen the feeling of solidarity that we want in our company.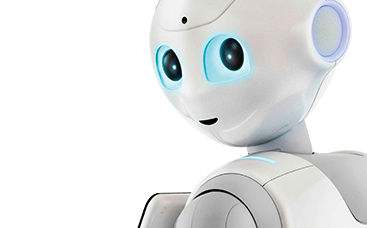 Important events (happy or unhappy) in an employee's life are important to us too. This is why, in order to maintain a certain balance and social harmony within our company, we - as well as the other staff members - will give them all our support during these moments in their lives (death of a parent, spouse, child, marriage...).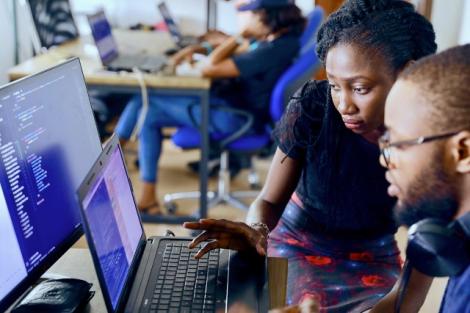 How to join us
The different stages of this recruitment process allow us to progressively assess candidates' potential and to find the right profile for each position.
Recruitment takes place according to a clearly defined process.
1. Shortlist of candidates
The HR manager preselects a number of applications and then draws up a shortlist. They will make sure that all the defined criteria have been taken into account. For each shortlisted candidate, they will check whether their actual application meets these criteria.
2. Individual interviews
Shortlisted candidates are interviewed one by one. These interviews are conducted by the recruitment manager and the future manager of the person who is recruited, plus any other person whose opinion might be necessary. The recruitment manager receives each candidate in turn. Depending on the type and number of profiles to be recruited, candidates may be called for several individual interviews.
3. Evaluation and final decision
Following the last interview, the recruitment manager fills in the evaluation form for each candidate and gives an opinion. They then draw up a recruitment decision sheet for each candidate (summary of the assessments of the different stages of the process) to be sent to the CEO to decide upon. The CEO makes the final decision. The HR manager gets back the final list and informs the candidates in question of the decision that was made.