ServiceNow Alliance
ServiceNow
Inetum is a ServiceNow Elite Partner
With more than seven years of partnership with ServiceNow, Inetum is an Elite Partner with local offices in France, Bulgaria, Spain, Belgium, and Poland, and over 300 certified consultants, providing all ServiceNow offerings.
We deliver Strategic Advisory, Implementation, Integration, and Operations Services on top of ServiceNow across ITOM, ITSM, SPM, CSM, GRC/IRM, SecOps, HR, Intelligent Applications, and more.
Inetum has a proven track record of successful projects and deep domain expertise in industries such as Telecom & Service Providers, Banking and Financial Services, Transportation, and Manufacturing. 
IT Operations Management - ITOM
Our specialists at Inetum will support you to modernize and gain full visibility of your IT infrastructure. ITOM helps you proactively identify and solve issues, define the root cause of accidents and minimize the users impact using AIOps and machine learning.
IT Service Management - ITSM
Put your customers at the forefront of your efforts using IT as a service. With ITSM, you can benefit from increased productivity, lower costs, and improved end-user satisfaction by unifying the data of issues history, changes, user information, and AI-generated recommendations on a single platform.
Customer Service Management - CSM
Gain your customers' trust by providing reliable service across channels to rapidly and fully resolve clients' common and complex problems and requests. With ServiceNow CMS, you can orchestrate all activities between customers, customer service, middle-office, back-office, IT, and operation teams.
Service Portfolio Management - SPM
Our aim at Inetum is to help your organization focus on the right things to achieve greater results. Starting with setting key priorities, and creating specific goals and objectives, we will create a roadmap planning to keep all stakeholders informed on how the investments are adding value.
DevOps
Our specialists at Inetum can assist you to simplify and scale your DevOps operations by automating processes and consolidating information with one solution. Bring your development and operation teams together and deliver innovation at a pace.
Security Operations - SecOps
At Inetum, we understand the critical importance of prevention and rapid response to security incidents and vulnerabilities, and any delays may cause considerable losses to the business. With SecOps, you can quickly identify, prioritize, and respond to threats to mitigate risks.
Inetum partners with ServiceNow to transform the way your business work and navigate you to new growth opportunities through digital workflows.
With over 12 years of experience in transformational consulting and deep expertise in different verticals, our certified specialists provide a comprehensive understanding of the business environment and cutting-edge technologies to help you thrive. From evaluating the current state and pinpointing issues or areas for improvement, to the strategic plan and implementation, we will guide you every step of the way.
Inetum covers all ServiceNow solutions, such as ITOM, ITSM, CSM, SPM, DevOps, SecOps, and more. We are here to help IT leaders maximize their investments' value through platform best practices, proven methodologies such as ITIL and IT4IT, and more, to ensure optimal transformational plans.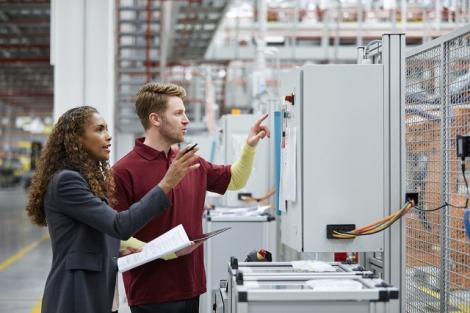 Implementing a solution with Inetum goes beyond just enabling the module in the ServiceNow platform.
At Inetum, we use an analysis-first policy that differentiates us as a partner who constantly seeks ways to optimize your business based on platform best practices and industry experience. We make sure to improve the long-term maintenance of your ServiceNow platform and leverage the existing out-of-the-box capabilities before suggesting any additional investments. Our team is also experienced in customizing available functionalities and building custom applications to fit your specific business needs according to the strategy.
We have specialized in implementation services across ServiceNow ITSM, ITOM, HR, DevOps, SecOps modules. Using the SAFe approach, we provide complete customer visibility into the design and implementation, ensuring alignment with the business goals and vision.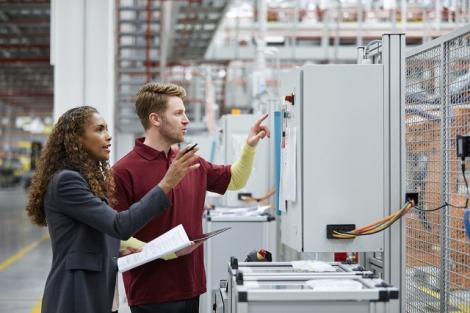 A coherent IT environment by integrating all essential tools in the ServiceNow platform.
With years of proven experience, we deliver all integration-building methods - building from scratch with custom coding, using native applications from 3rd party tools, or using ServiceNow IntegrationHub with spokes. To assess your business case, we use a phased approach consisting of analysis, architecture, implementation, and solution release.
At Inetum, we cover a wide spectrum of technologies, frameworks, and libraries and have specialized in integrations across ITSM, ITOM, CSM, SPM, and DevOps. Furthermore, our experts have deep knowledge of integration products like IntergationHub, Service Graph, and other 3rd party tools.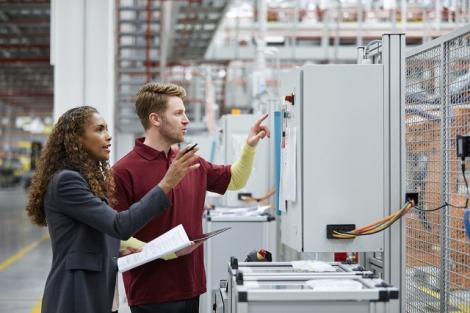 Smoothly running systems are the core of the business.
At Inetum, we focus on ensuring all your systems are working without disruptions, remain in good health, have faster incident response time, and can be updated seamlessly. For each business case, we assign a team of specific professionals who will help you benefit from the full potential of the ServiceNow platform.
To keep your systems up and running, we utilize our operational support models, providing:
 Proactive updates

 Back to baseline approach

 Faster incidents response

 Managing minor enhancements

 Finding gaps

 Maintaining structured documentation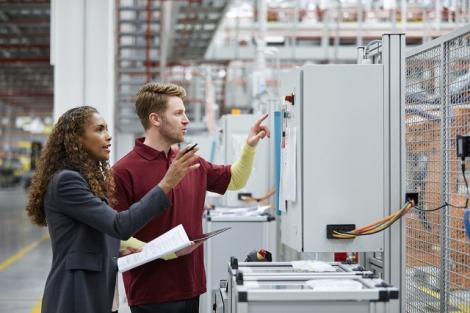 1000+
Successful Projects
250+
Certified Consultants
7
Bulgaria, France, Belgium, Poland, Spain, Morocco, India
Certifications
Being up to date with all the new features and capabilities of ServiceNow is essential for our team. Our certified specialists are continuously developing and gaining additional knowledge to ensure the high quality of our services.
Certified Master Architect (CMA) - 1
Customer Service Management
Certified Implementation Specialist – Field Service Management - 3
Suite Certification - CSM Professional - 10
HR Service Delivery
Certified Implementation Specialist – Human Resources- 13
Suite Certification - HR Professional - 8
IT Operations Management
Certified Implementation Specialist – Discovery - 44
IT Service Management
Suite Certification - ITSM Professional - 17
Now Platform App Engine
Certified Implementation Specialist – Service Provider - 4
Strategic Portfolio Management
Certified Implementation Specialist – Application Portfolio Management - 8
Certified Implementation Specialist – Project Portfolio Management - 9
ServiceNow, our partner
ServiceNow, Inc is an American software company based in Santa Clara, California, well known for its innovative approach. ServiceNow develops end-to-end enterprise management solutions that enable businesses to deliver fast, automated and seamless experiences for both their employees and customers. The cloud-based Now Platform brings together siloed teams and allows users to create intuitive experiences and enable cross-enterprise, low-code app delivery to quickly and safely scale with connected digital workflows. This results in decreased wasted effort and expenditure and increased employee productivity and customer satisfaction.
The company offers Service Management solutions, including Incident, Problem, Change, Request, and Cost Management, as well as Service Catalogs; and IT, HR, Facilities, and Field Service Management solutions. It also provides IT Operations Management solutions covering Service Mapping, Delivery, and Assurance solutions; Business Management solutions such as Financial Management, Project Portfolio suite, Vendor Performance Management, and Performance Analytics, as well as Governance, Risk, and Compliance;  Application Development services and more.
Forbes magazine named it number one on its list of the world's most innovative companies. In 2022, the ServiceNow® App Engine was also recognized by G2 as:
No. 1 Enterprise No-Code Development Platforms
No. 1 Enterprise Relationship Index for No-Code Development Platforms
No. 2 Low-Code Development Platforms
No. 2 Enterprise Low-Code Development Platforms
Founded in 2004 by Fred Luddy, ServiceNow is listed on the New York Stock Exchange and is included in the Russell 1000 Index and S&P 500 Index.
Technology Workflows
Accelerating digital transformation with resilient, cost-efficient and secure technology.
Employee Workflows
Delivering a unified employee experience for your hybrid workforce.
Customer Workflows
Delivering frictionless customer experiences that drive long-term loyalty.
Creator Workflows
Building connected cross-enterprise workflow apps fast using low-code and hyperautomation.
80%
Of the Fortune 500 work with ServiceNow
~7,400
Enterprise customers
$1.742
Billion subscription revenues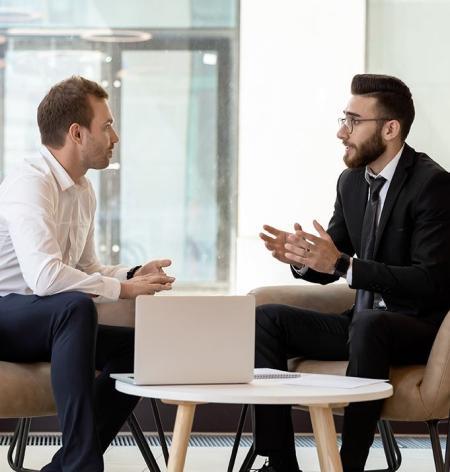 Transform your business from within with the right partner
We are here for you to evaluate your business state and create the best possible solution together.
Get in touch with our experts and start your transformational journey.