Public Sector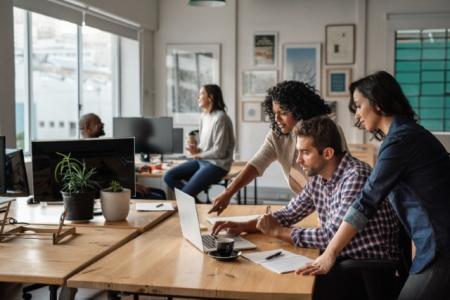 Our software for public sector
Inetum is the number one software publisher in France for the public sector, thanks to more than 30 software products and a global offer that addresses all the professions of local authorities and public institutions.
Our experts support you in your regulatory and territorial digital transformation.
Social Action
An IS optimised to manage your social systems​
States, local authorities and major public, private or associative bodies implement social schemes for citizens, employees, members or affiliates.  ​
The Departments are also responsible for authorising the extension and transformation of establishments and agreements, quality controls, and monitoring investment programmes.​
It is also necessary to find the resources required to meet the need to optimise offers.​
Delos
Délos, the pricing solution for welfare establishments.
Horus
Horus – the ideal organisational solution for any mother-and-child care facility
Iodas
Iodas: a centralised solution for user relations
Dematerialisation
A collaborative platform to turn your organization into a paperless office​
1 October 2018 marks the start of paperless public contracts for amounts over €25,000, to be followed by paperless solutions for public services in general.​
The objective of reducing printing brings significant changes in habits with new actions, internal exchange, validation and signature circuits put in place
Chorus
A module integrated into Astre GF in order to automate the system
GECCO
GECCO, a collaborative digitisation platform for your community
Fiscality
Optimise your handling of taxes
Handling tax matters is no light affair, due to the long, dense administrative work involved, and the complexity. It is a real challenge for local, regional and central-government authorities. ​
To support public administrations in their desire to improve civil servants' efficiency as well as the user experience, Inetum designs and develops innovative, ergonomic software that is above all adapted and tailored to your needs, providing an unrivalled user experience.
Ofea
Stop notch software that helps you optimise your local tax system​
Solea
SOLEA Web makes it easy to declare and pay tourist tax 
Financial management
Inetum's comprehensive solutions meet current management challenges
The management of cities, departments, regions and groups has changed dramatically. It now requires innovative methods of management and financial management.​
All the different aspects of finance – retrospective and prospective financial and fiscal analysis, inter-municipal strategy and resource pooling, municipal, departmental and regional equalization, public investment choices, financial communication, satellite analysis and control, consolidation of accounts and risks, evaluation of public service delegations and PPPs, debt and cash management, VAT management, programme and commitment authorizations, financial regulations payment, etc. – have to be taken into account to complete public operations, from defining their objectives, programmes and necessary budgetary resources, to analysing the results in order to defend the financial policies implemented.​
Astre GF
Astre GF – the answer to local authorities' financial challenges
GFD
GFD simplifies the travel expense management
Immos.Net​
Immos.Net – physical and accounting inventory management​
PEP​
PEP – accounting solution for public establishments​
PEP Premium
A financial management solution tailored to your size​ ​
PhaseWeb GF
Moving towards the 360° financial management of your local authority
Régies.Net
Régies.Net, the daily assistance tool for administrators​
Human Ressources
HR software that cover the needs of all public organizations
Public organizations are experiencing significant reforms of their Human Resource management system (HRM), addressing issues like staff efficiency and up-skilling. Public authorities' concerns include recruitment and training, but also the promotion, development and renewal of their staff members.​
​Human Resource management in Government and municipal, departmental, regional and local authorities is strategic to effectively meet citizens' needs.
Astre RH
Astre RH – the HR response for local government services ​
GRH.NET
Your solution for all HR and HRM processes in your public institution
PhaseWeb RH​
PhaseWeb RH – your innovative HR management software solution​
Emergency Services
Inetum, the European leader in emergency information and alert processing systems​
In 2019, Inetum acquired SIS, thereby positioning the Group as a leading European business in emergency information and alert processing systems. Emergency management, administrative management... Public Safety is an important area and affects our citizens. That's why Inetum does everything in its power to offer you:​
Scalable software solutions, designed for and by our customers​
Business experts, working as close as possible to the operational realities of the field​
A methodology that is tailored to carry out the most complex projects​
Emergency Services
Public Safety, what solution do you need to manage your emergencies?
Artemis​
Artemis lets you optimise the fire- and rescue-service response chain.
ARTEMIS Aero
Artemis Secure Areas, optimise the management of emergency interventions.
Centaure15
Centaure 15, emergency call regulation software for emergency services​
SAFE CITY
Artemis Safe City, control safety in your community​
School transport
Thanks to Pégase, the Regions, but also the EPCIs, the Metropolises and the delegated transport companies have a tool adapted to manage the school registrations of more than 2 million pupils per year. The result is the digitisation of internal processes and the provision of a practical and efficient school transport management service for families.
Pégase
Pégase – your comprehensive and scalable software tool for school transport
Urban planning, water and sanitation management
Dematerialization of urban planning files, management of water and sanitation...
Discover our software 
Cart@DS​
Cart@DS – a modular solution for urban-planning departments
GREA
GREA, your water and sewage services management software