Chemicals & Life Sciences
Take on the challenges of transformation
We provide stakeholders in Chemicals and Life Sciences with digital tools to help them stand out in the global market.
The Chemicals and Life Sciences industry is first of all facing a globalization issue. Chemicals and Life Sciences rapidly have to adapt their supply chain to market stakes. There is an urgent need for real-time access to expert across the enterprise. ​
The industry is also confronted with a strict regulatory environment, focusing  on safety, environmental compliance, and track and trace capability. The corollary of this is efficient access to document management processes. ​
Chemicals and Life Sciences Business is characterised by structural shifts in industry segments and in consequence agility to redirect strategy and capital, M&A and divestiture. In this context, Chemicals and Life Science players focus on margin, customer innovation and market differentiation in non-commodity. ​
Customer intimacy and connections are now predominant relying on consumption predictive analytics. This tendency leads to downstream services and product-insight development. As a consequence the day to day business requires ongoing inventory management improvement.
The backdrop of these business issues is volatility in all domains: trading and risk have to be smartly managed, and customers and policy shifts mitigated. ​
These Chemicals and Life Sciences challenges lead to a digital and data response articulated on innovation to disrupt (new product and new services), customer-centricity and engagement, manufacturing and operations excellence, connected digital enterprise, and data value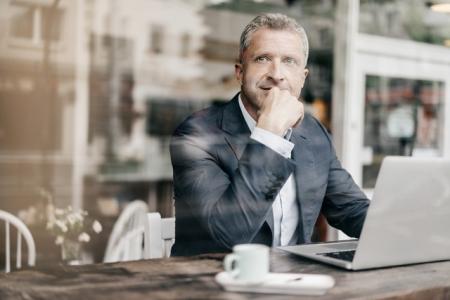 Expertise specific to your IT and support functions
Cutting-edge skills for end-to-end services that are differentiated and complementary to what the market has to offer.
"Your partner of excellence in digital continuity all along the business value chain – from R&D to customer service."​
Support your transformation on a global scale
We cover all your digital needs – whether historical or innovative – no matter where you are.
OUR PRESENCE​
Help global and international companies in their transformations while acting close to clients and ecosystems​
​
HIGH-VALUE DELIVERY & CLIENT INTIMACY​
Industrialisation and automation approach of IT operations (from Design to Build & Run) with delivery models close to the local contexts of clients and projects (Streetshore)​
​
GLOBAL COVERAGE IT SOLUTIONS & BUSINESS VALUE CHAIN​
From Legacy Systems to Innovative Solutions: Digital Platforms for R&D, Manufacturing, Supply Chain,  Customer Services and Corporate Functions
A service catalogue dedicated to your performance
We implement services capable of optimising and transforming models throughout your value chain.
R&D Medical and Regulatory Management
Clinical trials, Security and Cybersecurity, Document Access Management
Industrial Operations
PLM & Digital Twins, ERP, Predictive Maintenance
Marketing & Sales
E-Business Solution Integrator, Inetum vertical solution Eficienza
Cross-cutting functions
Employee Experience, Finance & Controlling, Supply Chain, Procurement
Data Management
Digital platform, Data hosting, Data analytics
Blockchain
New business models, new collaboration models.​
Social Robotics
Technology that triggers emotions​
Experiment@Fablab
Discover what innovation can bring to your business
Botfoundry
Chatbot : a digital knowledge provider for all​
Industry 4.0
Keep on improving industrial performance and facilitate new business models
Content Management Solution
Managing customer communication in the digital age, a major business challenge
Healthcare
Digitalise the healthcare system to address the sector's issues and meet the challenges of today and tomorrow
PLM
Product Lifecycle Management - Make sure your products meet customers' expectations
SCM
Transform your supply chain to face new business challenges and increase performance.
ERP
Speed, simplicity, agility, and scalability are what your future ERP grants to support your new business model and processes. Simply focus on the excellence of your core business!
Billing
Support and automate your billing processes for increased agility
eCommerce
Boost your digital footprint with a new product and service purchasing experience on web and mobile.
CRM
Make sure your Customer/Consumer feels special and unique.
Payroll
Making payroll management more reliable, optimized and secure.
Digital Workplace
Get the best of your employees, make their life easier and enhance your employer brand.
Intelligent Information Management
Intelligent Information Management (IIM) is a strategy to optimize the Management of Corporate Insights.
Digital Strategy
Leverage digital technology to develop your strategy and gain a competitive advantage in your market.​
Go-To-Cloud
A new way to develop your organisation.​
Cybersecurity
Spread the cybersecurity culture among your staff
Smart Automation
Make your processes more agile and innovative.​
Advanced Application Management
The development and AMS services of the future
Advanced ITOps
A new IT approach that's both industrial and sector-based
Value Added Resell
We provide integrated services with our hardware and software solutions to help you get the most out of your digital workflow.
Outsourcing
Modernise your infrastructures and make your digital transformation a success.
Cloud Native & Smart Development
Go for Low Code to speed up your digital development
Go-To-Agile
Combine productivity and security with user satisfaction and job fulfilment.​